Finding the perfect woodworking gift can be tricky, but it is also a pleasure and unique experience as gift-giver. Not to worry, Lushome.club has you covered! Here are 101 best woodworking gift ideas the special person in your life will absolutely love!
Under USD 25
Wooden toy – blocks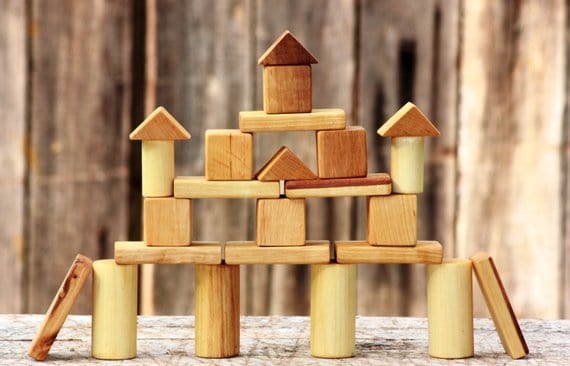 Blocks are made of birch and treated with eco-friendly linseed oil. It will be nice gift if you are invited to a children's birthday party and don't know what to give as a present. Children of all ages enjoy playing with wooden blocks. Boys and girls both like blocks.
Rustic ring bearer pillow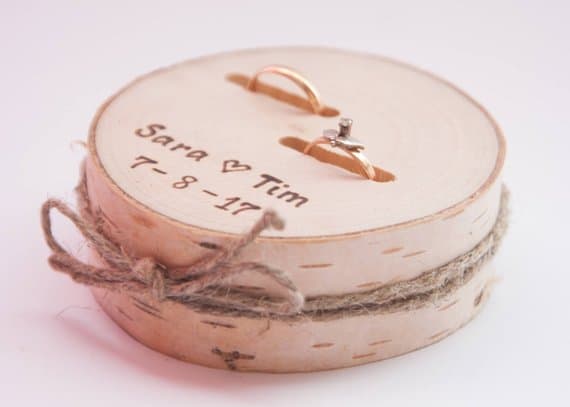 You can choose it with text, or without. They can burn your names, or initials, date or sentences.
Other popular items of the same seller.
10 oak wood coasters 3″- 4″ , rustic wedding decors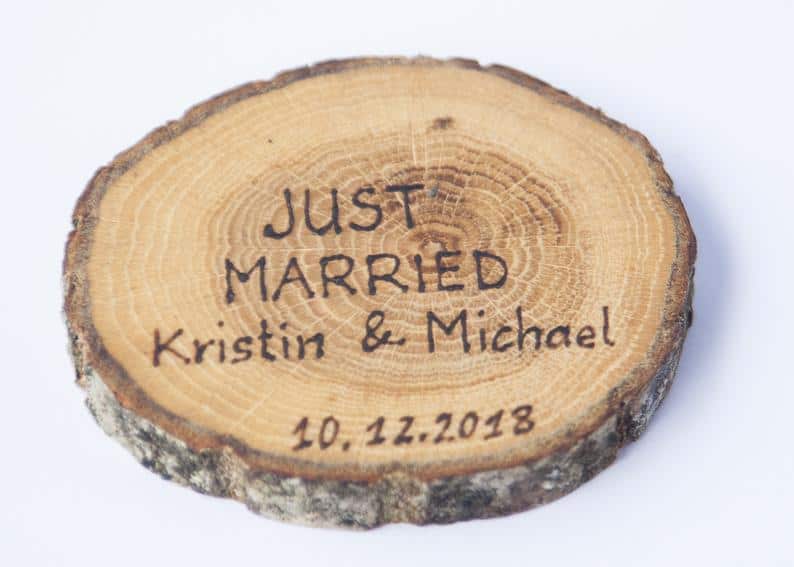 Use these wood slices as rustic wedding decor, wedding favors, or home decor. You can use them to make wood crafts, decorations, art pieces of wood, or whatever else you can think of.
You can choose it with lineseed oil, or without. (if you want paint or write on them, than you need take without linseed oil). You can choose it with your text, or without.
Wooden Money Coins US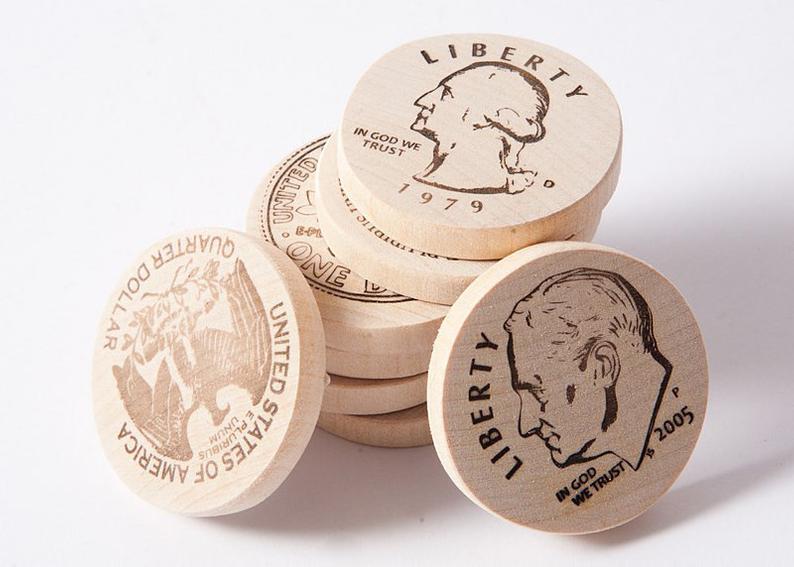 Kid's Play Money (4 coins in a set)
Wood play coins are made just like our real money (coins of the United States).
10 Oak Wood Slices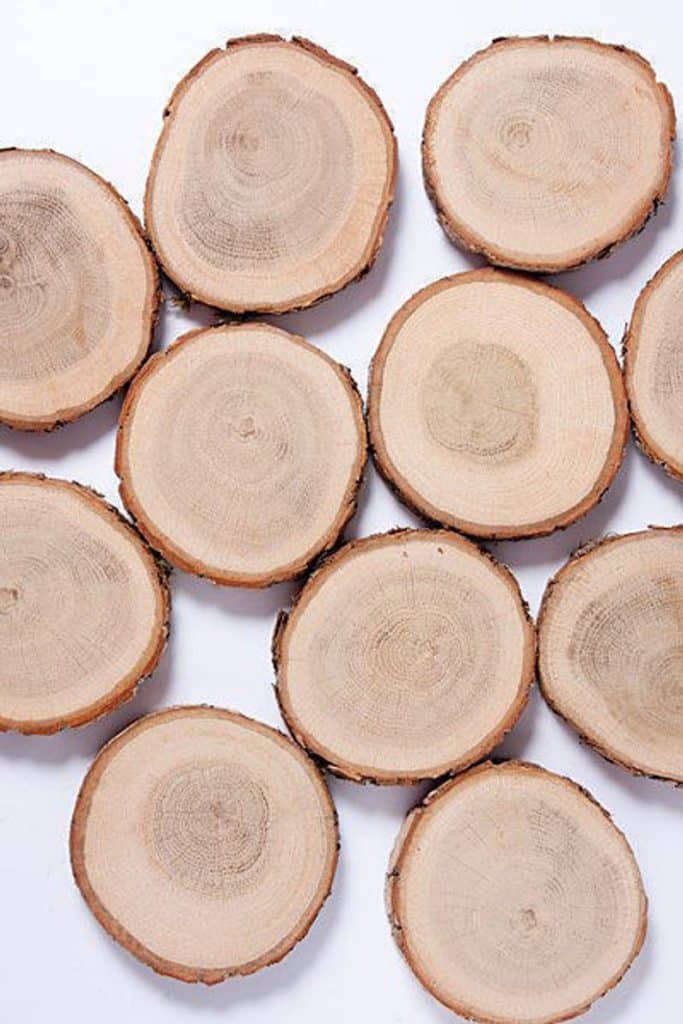 Oak slices with bark, Set of 10. These are great for all your craft projects. Use these wood slices as rustic wedding decor, or home decor.
Wooden Greek Alphabet Letters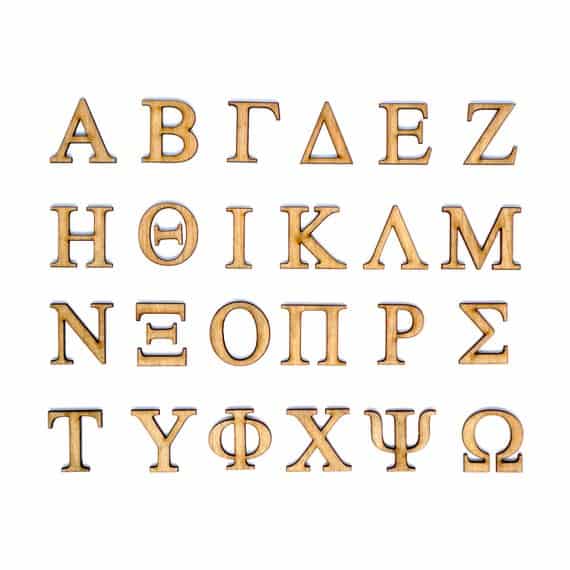 Wooden Baby Rattle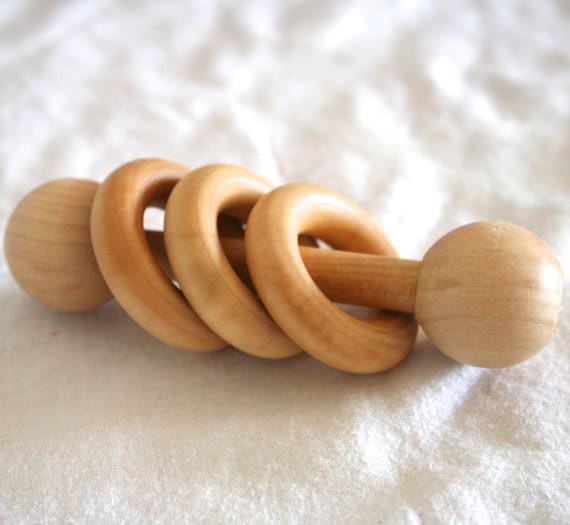 Wooden rattle is pleasing to both the eyes and ears. When shaken, the wood makes a lovely sound! The rattle is finished with a natural homemade blend of beeswax and olive oil. The ends are attached with non-toxic wood glue.
Rustic Wooden Shelf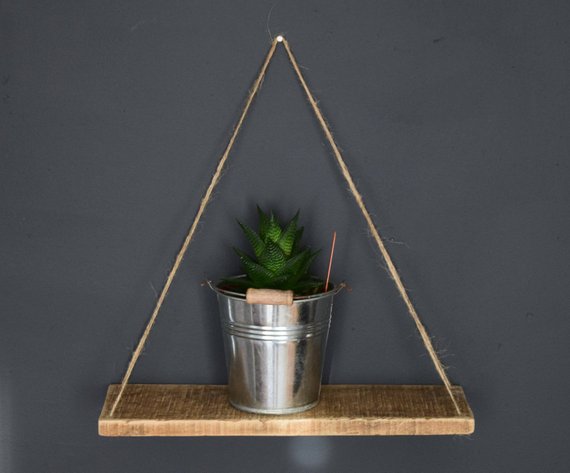 Reclaimed wood floating shelf on twine.
Picture Ledge, Ledge Shelf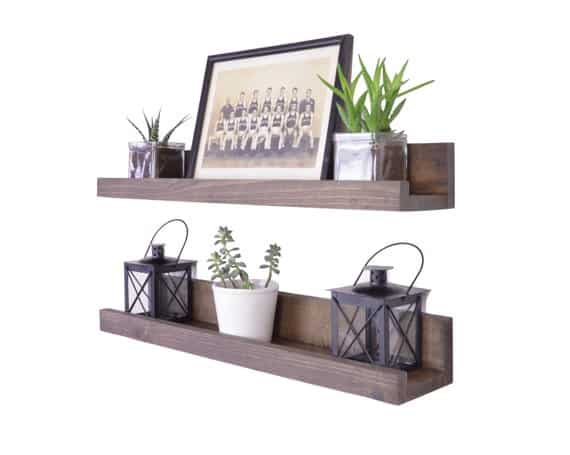 This shelf design is perfect to showcase all of your pictures and trinkets without having to hang them individually on the wall.
Wooden postcard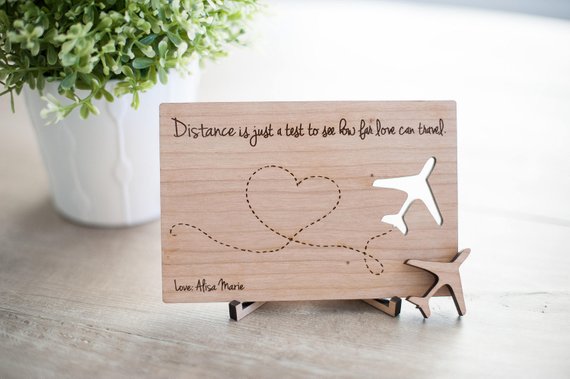 Are you miles apart from someone you love? This postcard makes an incredible gift for that special person in your life.
Set of 4 Coasters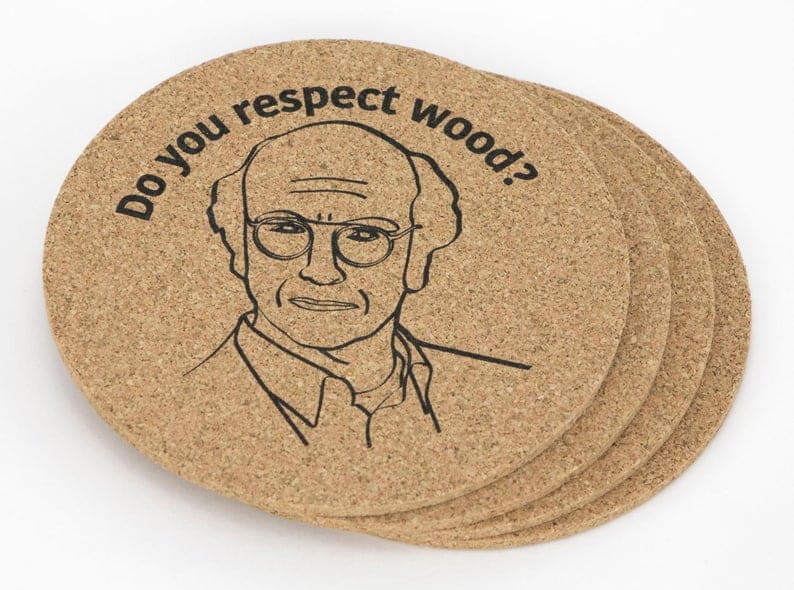 Do you respect wood? Great gift for any Curb Your Enthusiasm or Larry David fan.
Personalized Drum Sticks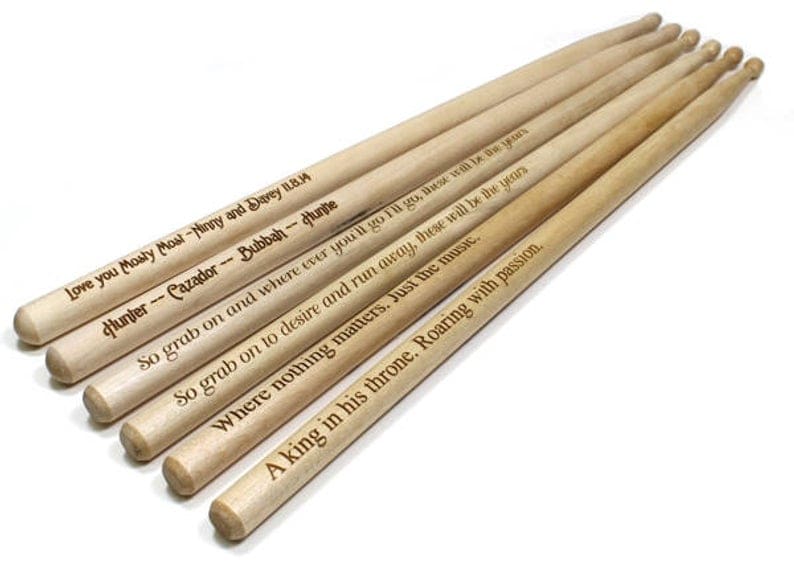 One Pair (2) laser engraved drumsticks personalized with your own text. Excellent gift for any drummer. Text is deeply engraved. Nice dark engraving, excellent contrast with the wood.
20 wood wedding table number holder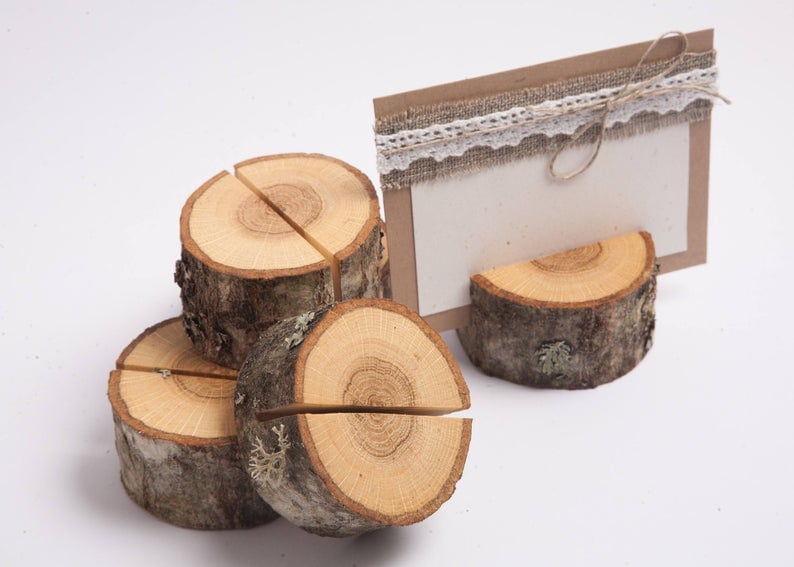 Set of 20 oak holders. These stumps to hold your wedding table numbers, menu cards, signs, photographs, postcards and much more. Love them!
From USD 25 to USD 50
Torched Wooden Flags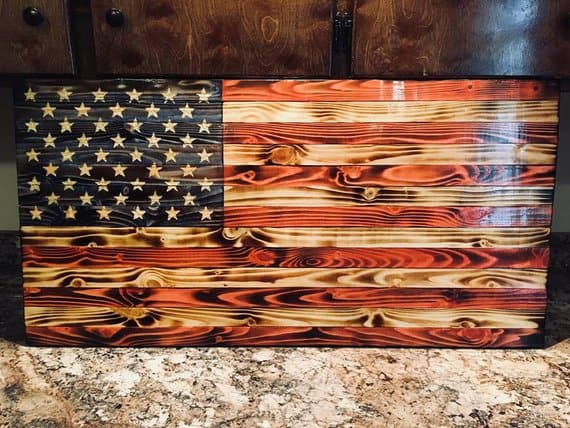 This rustic torched American flag will make a great centerpiece for any outdoor or indoor space!
Wooden Docking Station
The wooden Docking station is a great gift option for holidays and any other special events.
Wood Memory Box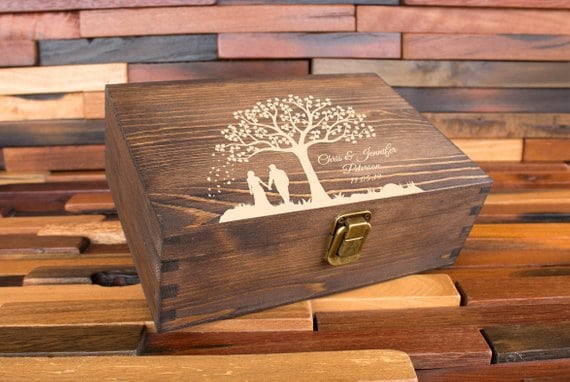 You can use this as a memory box and a cherished keepsake gift. This unique rustic box can be used to store any items such as first keepsakes, religious items, photos, jewelry, makeup, trinkets, toys and more.
From USD 50 to USD 100
Wood Watch, Groomsmen watch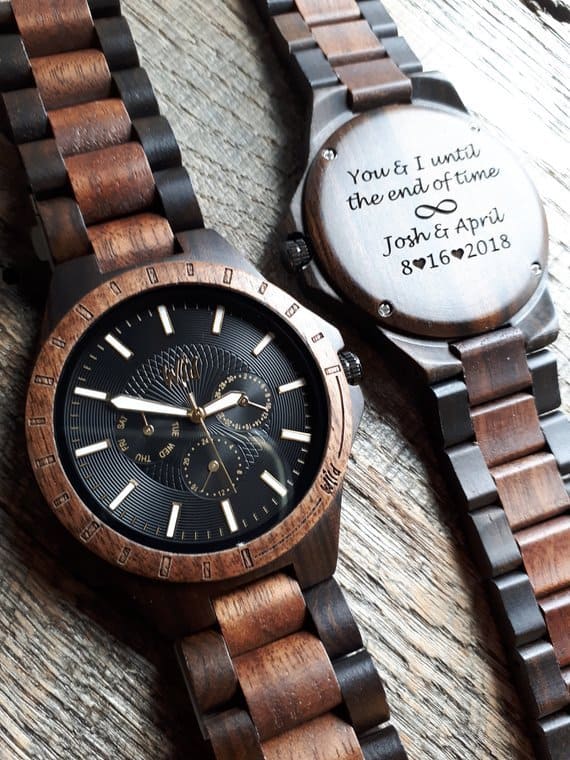 This Wild watch is precision crafted from sandalwood and features a wooden strap finely polished to bring out the grain and color of the natural wood. This Wooden watch is guaranteed to be a talking point wherever you go.
Rustic Wood Decor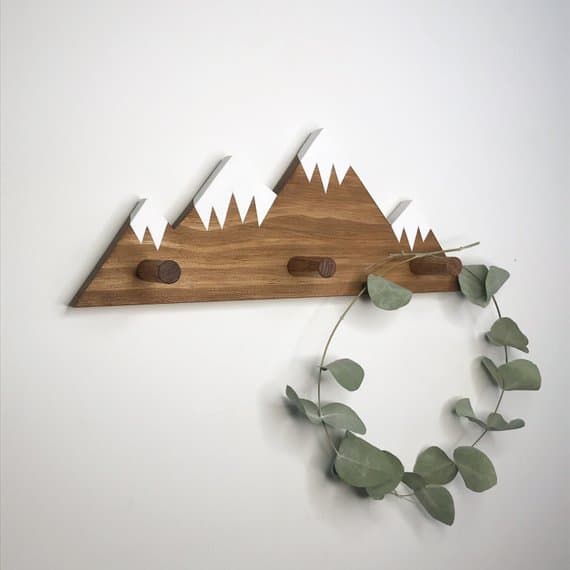 This exclusive mountain wall hook is a fantastic way to add both a practical and designer touch to a new babies nursery, children's room or the home of a nature lover.
Groomsmen Gift, Personalized Wooden Watch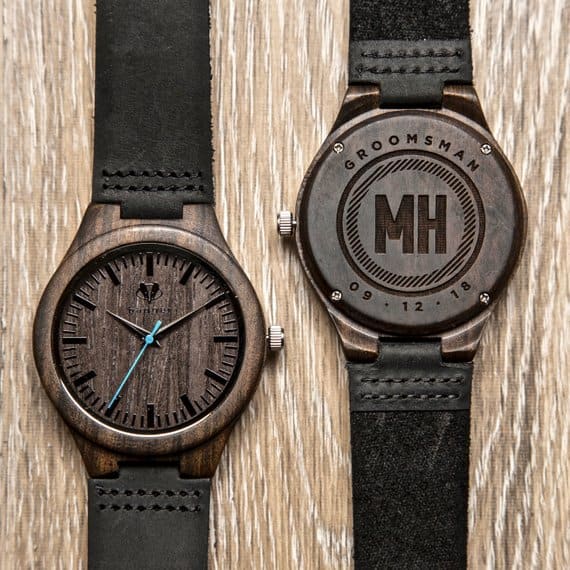 Personalized with the message of your choice, this custom watch will be displayed with pride for years to come. It's a great gift for groomsmen, boyfriends, husbands and fathers alike.
Wedding Guest book Alternative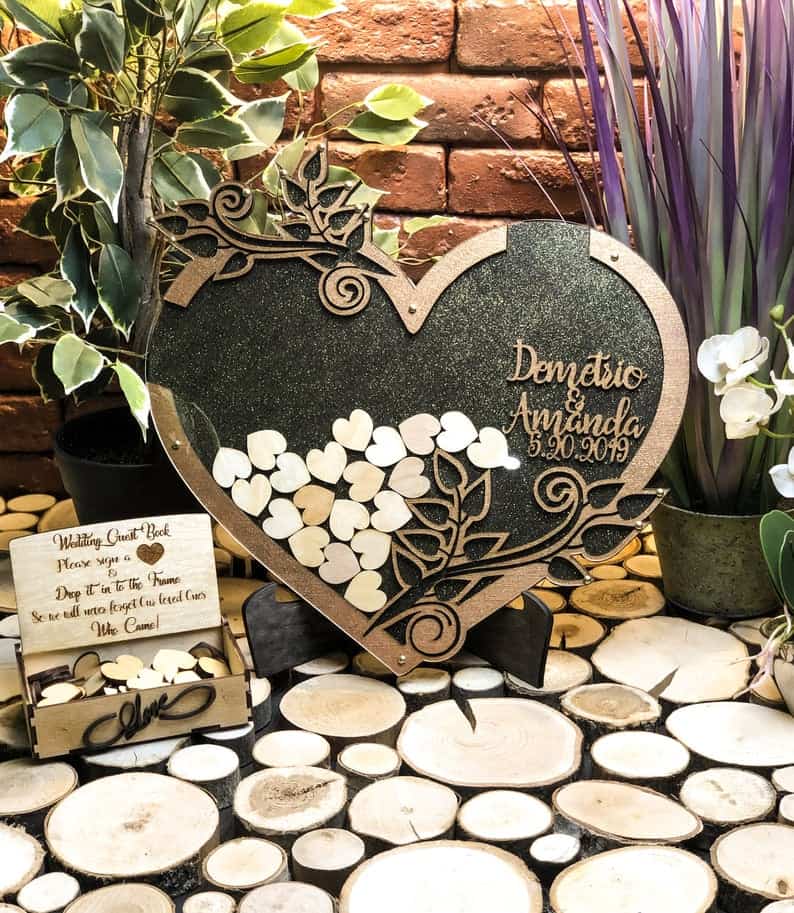 Help yourself, your sister, brother or a friend to have an unforgettable, unique charm to your/her/his wedding with high-quality handmade Guest Books made in the shape of the Heart. Your/her/his guests will love to drop signed hearts into a heart-shaped drop frame.
Personalized Whiskey Decanter Set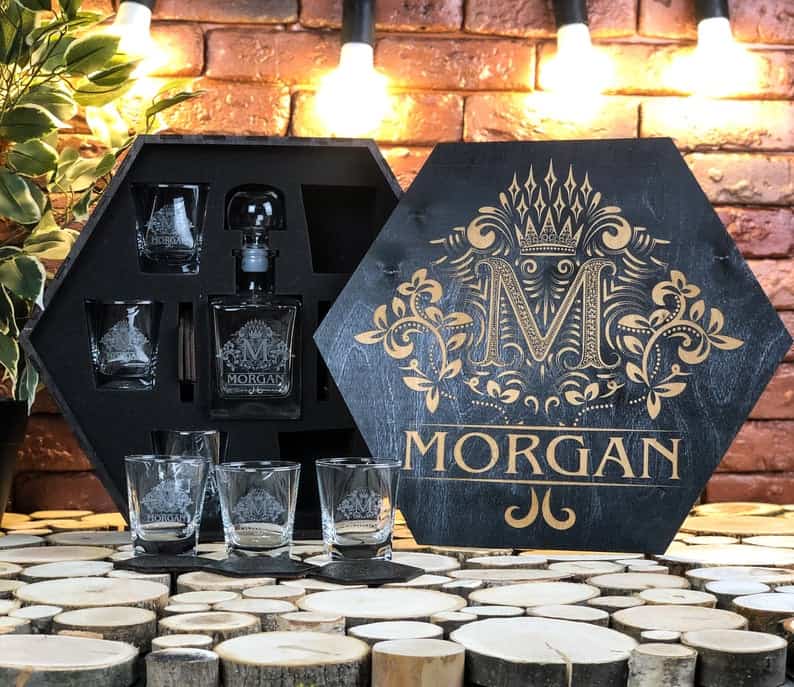 Excellent gift set of a personalized decanter and glasses for whiskey, or any kind of drink. Surprise your friends or relatives with this unique gift for any occasion. Coasters with engraved name are included.
Do you like to surprise your husband, boyfriend or a man-colleague with a great gift for the future occasion? Then our Gift Ideas for Him in 2019 is what you are looking for. Explore our selective gift list 🙂
Over 100 USD
RAGNAR – Viking Axe Warrior Berserker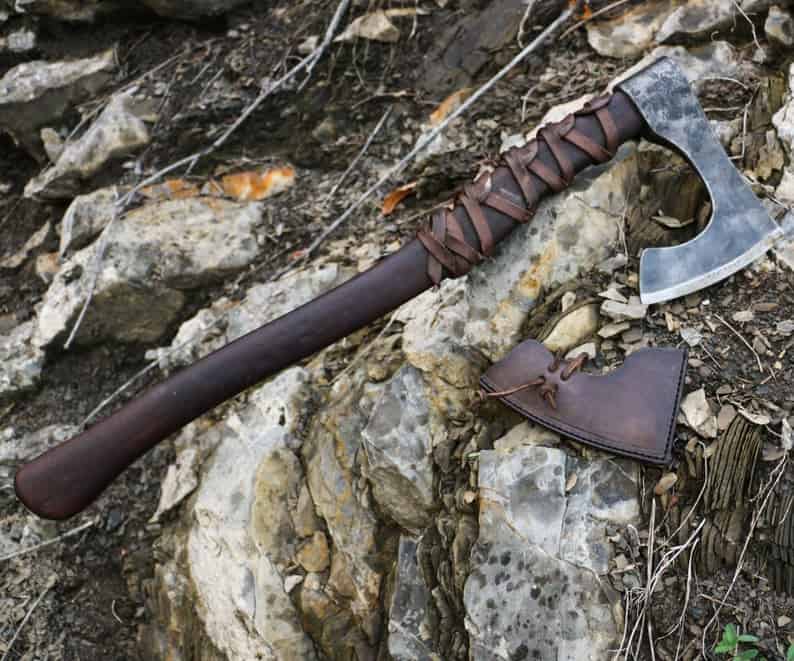 Hand forged medieval axe – so-called bearded axe. In a blunt version is edge rounded, case hardened for re-enactment practice. Size of the head of an axe: 16 x 19 cm. Super male gift.
Find more Woodworking Ideas here.
to be continued…