Bath time can be a fun and enjoyable experience for kids, especially when bath bombs are involved. Bath bombs have gained immense popularity in recent years for their ability to enhance baths with colorful fizz, pleasant aromas, and skin-nourishing ingredients. For boys who might be reluctant to take a bath, bath bombs designed specifically with their interests in mind can make all the difference.
Bath bombs for boys often feature exciting themes, such as superheroes or favorite characters, as well as scents and colors that appeal to their preferences. These bath bombs can transform an ordinary bath experience into an exciting adventure. Additionally, bath bombs for boys are usually formulated with gentle, kid-safe ingredients to ensure that they are suitable for delicate skin.
When choosing bath bombs for boys, it's essential to consider factors such as ingredients, scents, and themes, as well as the quality and safety of the product. Look for bath bombs made with natural, gentle ingredients and kid-friendly scents to ensure a safe and enjoyable experience. We've extensively researched and tested numerous bath bombs designed for boys to help you make an informed decision and find the perfect bath bomb that will leave your child excited and looking forward to bath time.
Best Bath Bombs for Boys
Discover our top picks of bath bombs for boys that make bath time extra fun and enjoyable.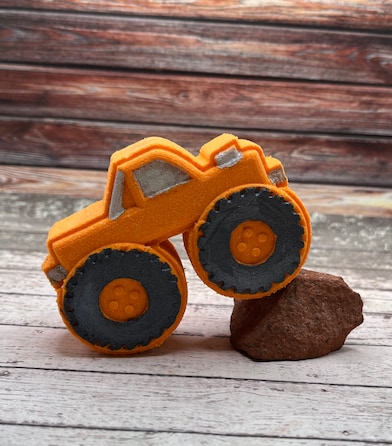 This Monster Truck Bath Bomb is great for a boy because it is a fun and playful gift that features a monster truck design and a sweet fruity scent that is sure to please the senses. Additionally, the bath bomb is made with high-quality organic ingredients, including organic shea butter and coconut oil, which are gentle on the skin.
Pros
monster truck bombs are larger than expected and can be used for two baths
vibrant colors, and sweet fruity scent
made with high-quality organic ingredients
Cons
one customer received five cracked-in-half bath bombs, so was disappointed. RustedAcreSoapCo shop should make better packaging for these big great bath fizzies.
The YULONG Lab Bath Bombs offer a fun and engaging bathing experience for kids, complete with surprise dinosaur toys to keep them entertained.
Pros
Surprise dinosaur toys inside each bath bomb
Transform dinosaurs encourage learning and imagination
Organic, gentle, and skin-friendly ingredients
Cons
Not suitable for children under 3 years
Requires adult supervision during play
May leave a residue in the bathtub
These bath bombs from YULONG Lab were an absolute hit! As soon as my little one dropped the bath bomb in water, it fizzed and released a vibrant array of colors. To our surprise, a dinosaur toy slowly emerged from the fizzing bath bomb, making bath time a truly magical experience.
Not only did the bath bombs make bath time fun, but they were also educational. The transforming dinosaur toys encourage children to learn about ancient creatures and stimulate their imaginations. I also appreciated the organic, gentle ingredients that kept my child's skin moisturized and feeling soft after each bath.
There were a few drawbacks, however. Children under 3 years might not be suitable for this product, and adult supervision is necessary during play. Additionally, some users reported a residue left in the bathtub after use. However, the overall fun and engaging experience the YULONG Lab Bath Bombs provide for children far outweighs these minor concerns.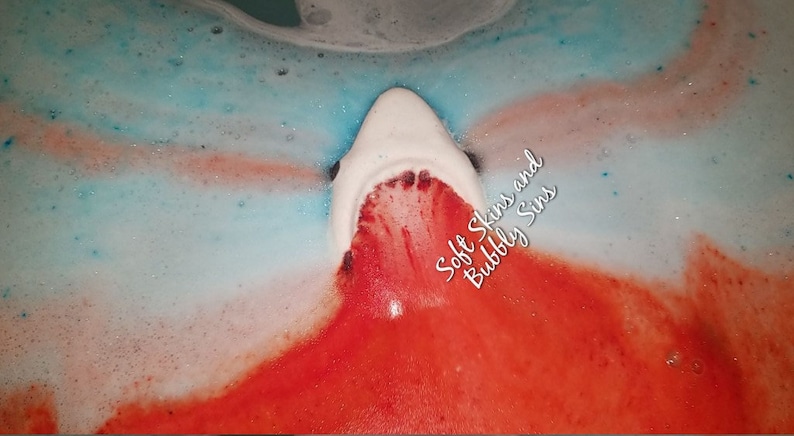 The dangerous design, well-made crafting, and fizzed bloody bath will not leave indifferent even the biggest domestic brawler. It could fizz bubbled for a significant amount of time. The smell is strong but not overpowering. Great present for Halloween funs and those who like to tickle their nerves.
Pros
entertaining design that has a slight element of danger to add to the fun.
it is a big one with weighs approximately 5 oz
left the skin feeling smooth and hydrated
Cons
before ordering you should consider shipping deadlines
Make bath time an exciting and educational experience for your little dino-lover with Dan&Darci's Dino Egg Bath Bombs.
Pros
Transforms bath time into a fun and educational activity
Each bath bomb contains a unique dinosaur toy
100% safe ingredients for your child's bath
Cons
May tempt children to take multiple baths a day
Some users reported stained bathtubs
Dinosaur toys could be larger
Upon using the Dan&Darci Dino Egg Bath Bombs, I was delighted to see how they turned an ordinary bath into an enjoyable experience for children. As the egg-shaped bath bombs dissolve, they release vibrant colors and a surprise dinosaur toy, which can be matched with one of the six included educational cards. Not only do these bath bombs make bath time more pleasant, but they also spark curiosity and a love for learning about dinosaurs and science.
While the bath bombs proved to be amusing and educational, there were a few drawbacks. For instance, my child became so fascinated by the surprise dinosaurs that they wanted to take multiple baths a day. Additionally, some users have reported their bathtubs getting stained from the bath bombs, although this was not an issue in my experience. Lastly, the dinosaur toys inside could be larger, as they are relatively small and may not capture the attention of older children.
Overall, the Dan&Darci Dino Egg Bath Bombs provide a great way to merge fun and education during bath time. Despite a few downsides, they are a worthy gift for children who adore dinosaurs and enjoy engaging learning experiences.
Transform bath time into an enjoyable superhero adventure with these vibrant and kid-friendly bath bombs that come with fun surprises inside.
Pros
Features 6 colorful and scented superhero-themed bath bombs
Organic and gentle ingredients, including Shea Butter and essential oils
Bubble bath effect and hassle-free cleanup
Cons
May take some time to reveal the toy inside
Might not have a toy from a recognizable franchise
May not create very strong scents
I recently tried the Mineral Me California Superhero Bath Bombs for my son and I have to say – it changed our bath time routine for the better. As soon as we dropped one into the tub, it began to fizz, turning the water into a vibrant, colorful pool. The essential oils filled the air with a pleasant aroma, making the entire experience that much more enjoyable.
Holding the bath bomb under running water created an even more exciting bubble bath effect that my son absolutely loved. The best part, however, was the surprise superhero toy inside the bath bomb, which brought an extra layer of excitement to the process. It kept him engaged and entertained throughout the entire bath.
Despite the bath bomb's colorful display, I was relieved to find that it didn't leave any stains or a mess in the tub. Additionally, the organic Shea Butter and essential oils left my son's skin feeling soft and moisturized. Mineral Me California's Superhero Bath Bombs are not only fun for kids but also provide a hassle-free and enjoyable experience for parents.
The CF Natural Daily Cars Bath Bomb Gift Set is perfect for making bath time more exciting for kids while keeping their skin nourished with organic ingredients.
Pros
Exciting pull-back car toys inside each bath bomb
Six assorted scents for a varied sensory experience
Organic ingredients and easy to clean up with no tub staining
Cons
A bit on the pricey side
Bath bombs dissolve quite fast
Small size of the enclosed car toys
Upon using the CF Natural Daily Cars Bath Bomb Gift Set, I was immediately impressed with the refreshing scents, including blueberry, ocean, strawberry, lavender, peppermint, and bubble gum. The organic ingredients created a rich foam that dissolved quickly and did not stain my bathtub.
Additionally, my child loved the toy surprise at the center of the bath bombs! The pull-back cars are a great addition to the experience and really made bath time something to look forward to. However, I noticed the bath bomb dissolved faster than I would have liked, and the car toys were small.
Overall, the CF Natural Daily Cars Bath Bomb Gift Set is a wonderful option for those looking to make bath time more engaging for children, while also maintaining a focus on quality and organic ingredients. Just be prepared for a higher price point and smaller-sized car toys.
Yekery Bath Bombs with Toys Inside turn bath time into an exciting and engaging experience for children while offering natural and organic ingredients.
Pros
Surprise toy in each bath bomb
Colorful and unique scents
Natural and organic ingredients
Cons
Not suitable for children under 3 years old
Potential choking hazard from small toys
Individual packaging may generate waste
Recently, I had the chance to use the Yekery Bath Bombs with my kids, and it was a delightful experience. The bath bombs are beautifully designed, and their natural ingredients make them perfect for nourishing our skin, without causing any irritation. The sea salt, cocoa butter, and Shea butter worked wonders for our skin, leaving it feeling soft and moisturized after each bath.
My kids loved the variety of animal toys hidden inside each bath bomb, with 20 unique toys to discover. Their excitement skyrocketed each time the bath bomb dissolved and revealed a new toy. The colors and scents added a fun and creative element to the experience, enhancing their imagination and making bath time something they were really looking forward to.
However, a word of caution: the toys are small and could be a choking hazard for younger children. Always supervise your kids when using these bath bombs, especially if they're under 3 years old. Overall, I wholeheartedly recommend Yekery's Bath Bombs as an ideal gift or a special treat for your own kids at home. They provide an enjoyable, creative, and engaging experience that turns bath time into great fun.
Buying Guide
When it comes to choosing the perfect bath bomb for boys, there are a few key features to consider. Here's a guide to help you make an informed decision.
Ingredients
Ensure that the bath bombs you choose are made with safe and natural ingredients. This is important, as some children may have sensitive skin or allergies. Look for bath bombs that contain essential oils, natural colorings, and moisturizing ingredients like shea butter or coconut oil.
Fragrances
Select bath bombs that have appealing and kid-friendly scents. Boys may not enjoy overly floral fragrances, so consider scents like citrus, eucalyptus, or mint. You can also look for bath bombs inspired by popular characters or themes that boys enjoy.
Colors and Visual Appeal
Boys tend to appreciate bath bombs with fun colors and visual effects. Look for products that create interesting patterns, bubbles, or even feature a toy surprise inside. This can make bath time more engaging and enjoyable for boys.
Size
While some bath bombs can be quite large, it's best to choose an appropriate size for your child's age and the size of the bathtub. Smaller bath bombs can still provide a fun and soothing experience without overwhelming the tub with color and scent.
Value for Money
Lastly, compare prices and consider buying bath bombs in sets or bulk to save on costs. This way, your child can enjoy a variety of bath bombs without breaking the bank.
FAQ
Can you make bath bombs without citric acid?
Yes, it is possible to make bath bombs without citric acid. There are several recipes available that use alternative ingredients such as cream of tartar, lemon juice, or vinegar to create the fizzing effect. Some sources for such recipes include Country Hill Cottage, The Spruce Crafts, and WikiHow. However, it is important to note that bath bombs made without citric acid may be softer and crumblier compared to those made with citric acid.
What is an alternative use for a bath bomb?
There are many alternative uses for a bath bomb, beyond its intended use in the bath. Some examples include using it as a body scrub exfoliant, sprucing up musty cupboards and drawers, deodorizing shoes, giving your wardrobe a fresh scent, making a relaxing DIY foot soak, creating a colorful display, using it as a stovetop fragrance bomb, or even as a car air freshener (source: RusticWise). Other sources with alternative uses for bath bombs include eHow and Kay's Bath.
At what age can you use lush bath bombs?
According to a source from KnowledgeBurrow, Lush bath bombs are gentle enough for anyone over six months old to enjoy. However, as a general rule for babies and young children, it is advised to avoid bath bombs and bubble baths altogether. It is also important to note that some bath bombs may contain ingredients that could cause skin irritation or allergic reactions, so it is recommended to check the ingredients list before using.
How often can kids use bath bombs?
There is no specific guideline on how often kids can use bath bombs, as it largely depends on the child's skin type and sensitivity. However, it is generally recommended to limit bath bomb usage to once or twice a week for children, especially those with sensitive skin. Overuse of bath bombs can potentially cause skin irritation, dryness, or allergic reactions. It is also important to choose bath bombs made with natural ingredients and avoid those with harsh chemicals that could be harmful to the skin.
Can you use bath bombs for kids with sensitive skin?
Yes, it is possible to use bath bombs for kids with sensitive skin, but it is important to choose bath bombs made with natural ingredients and avoid those with harsh chemicals that could be harmful to the skin. Some bath bombs are specifically formulated for sensitive skin and contain ingredients such as oatmeal, shea butter, and coconut oil that can help soothe and nourish the skin. However, it is recommended to test a small area of the skin before using a new bath bomb on the entire body, especially for children with known skin sensitivities.
What did bath bombs used to be called?
Before bath bombs became popular, they were known as "bath fizzies" or "bath balls". The term "bath bomb" was coined by Lush Cosmetics, who patented the term in 1999. However, the concept of bath bombs dates back to ancient times, when people used natural ingredients such as oils, salts, and herbs to create bath soaks and fizzies.
Can 7-year-olds use bath bombs?
Yes, 7-year-olds can generally use bath bombs, but it is important to choose bath bombs made with natural ingredients and avoid those with harsh chemicals that could be harmful to the skin. Children under 3 years old have skin that is still too sensitive to withstand the chemicals within the bath bomb, even when using all-natural ingredients. Bath bombs made specifically for kids can be used for children of age three and above. However, it is always recommended to supervise children during bath time and test a small area of the skin before using a new bath bomb on the entire body, especially for children with known skin sensitivities.