A complete article and collection of 39 different types of houses by building type with images.
This post will highlight the different types of houses by building type you will find out there. They include condo, single family, co-op, townhome, apartment, yurt, manor, McMansion, mobile home, carriage house, tiny home, castle, manufactured home, chateau, villa, manor and more.
The different types of houses can be categorized in 2 ways. This simply means that some people look for different architectural styles while others look for the different building structures of residential.
So what is the difference?
The style in which the home is built is normally dictated by architectural styles. These styles are very common and are usually based on geological location or era. Examples of these include Mediterranean, Cape Cod, Ranch, Georgian, Mid-Century Modern etc.
The types of building structures accurately reflect "the types of houses" phrase condominium, single family, bungalow, castle, split-level, townhome etc. fall in this category. This article will focus on the different types of building structures used for homes.
Types of Houses by Structure Type
Single family
The single-family detached home happens to be the most sought after considering 70% of Americans live in these types of homes.
This is a home not detached to another. It is separate from other houses since it sites on its own property. This type of house came into existence after World War II. During this time, there was a massive migration to the suburbs.
Before the war, only 13% of the people lived in the suburbs but by 2010, one-half of the population was suburbia home.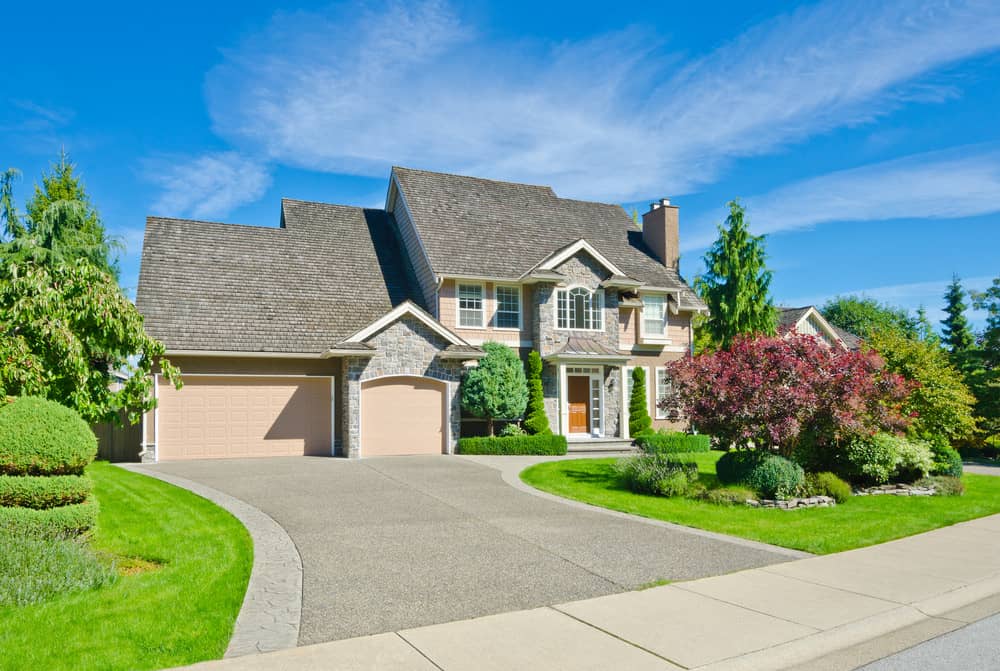 I try to create homes, not houses.

Louis Kahn
Condominium
This can be described as a home among many within one building or a series of building on a single piece of land. Each owner of the house has a title to it. This type of buildings is normally governed by elected bodies(Strata Council in Canada or HOA in the US). They own the communal areas and land and also make decisions on maintenance, grounds, regulation etc. on behalf of all unit owners.
Duplex: This is a type of a condo with a two-story unit. This is normally built by joining two separate units then renovating them into one large unit or build it from the start.
Triplex: This is similar to a duplex but with three levels.
The term duplex and triplex in the sense they are two or three-floor condos comes from its use in New York City. In other towns, these two refer to two and three unit buildings side-by-side. So there is a debate about the technical definition of these houses.
There are structures that appear to be townhouses but are technically condos since the owners only own the unit and not the space being shared.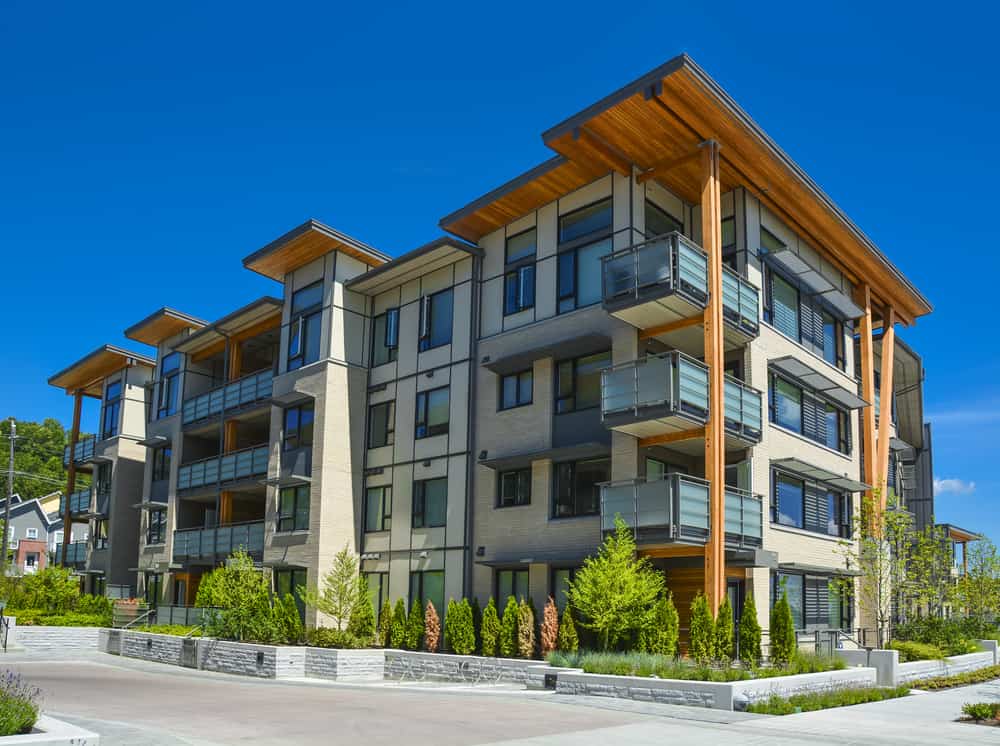 Apartment
This is a group of units in one building owned by one entity. These units are normally rented out to tenants which differentiates this type of housing from a condo.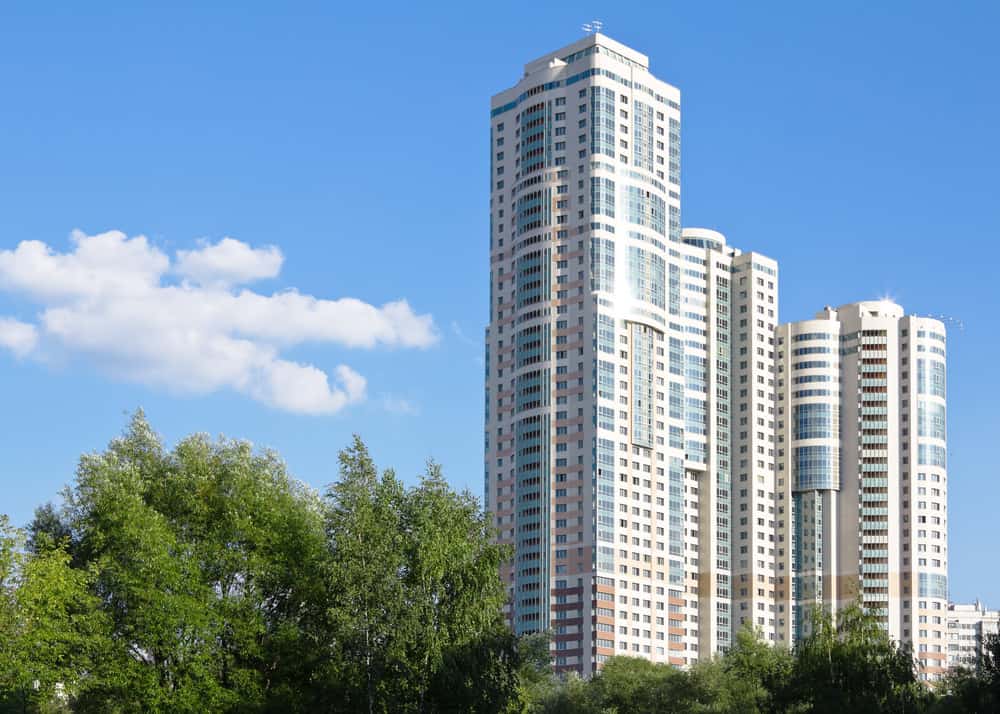 Penthouse apartment
This can be defined as a unit or an apartment on the highest floor of an apartment building, hotel or condominium. The luxurious features normally differentiate a penthouse apartment from other apartments. The term penthouse originally referred to, though still refers to, a separate smaller "house" built on the rooftop of an apartment.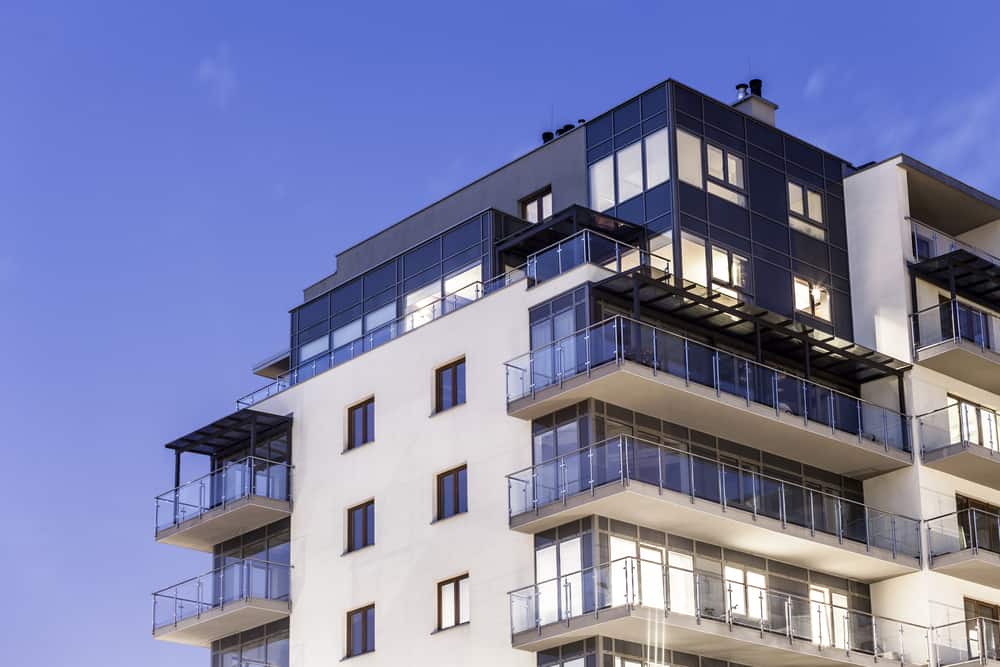 Co-op
A co-op has a similar appearance and functions as an apartment or a condo. What differentiates it from the rest is the financial and legal arrangements. Each entity that buys a co-op will own a percentage of the building and not a particular unit. Technically, the owners lease their unit from the co-op.
When considering the advantage of co-op over a condo, it is important to understand that a co-op association can reject a prospective buyer buying into the building. So this means that a co-op association can only reject on the financial basis or unwillingness to follow the stipulated rules. A prospective buyer will not be denied a purchase by a condo HOA/ strata as long as they are within the stipulated rules like age restriction.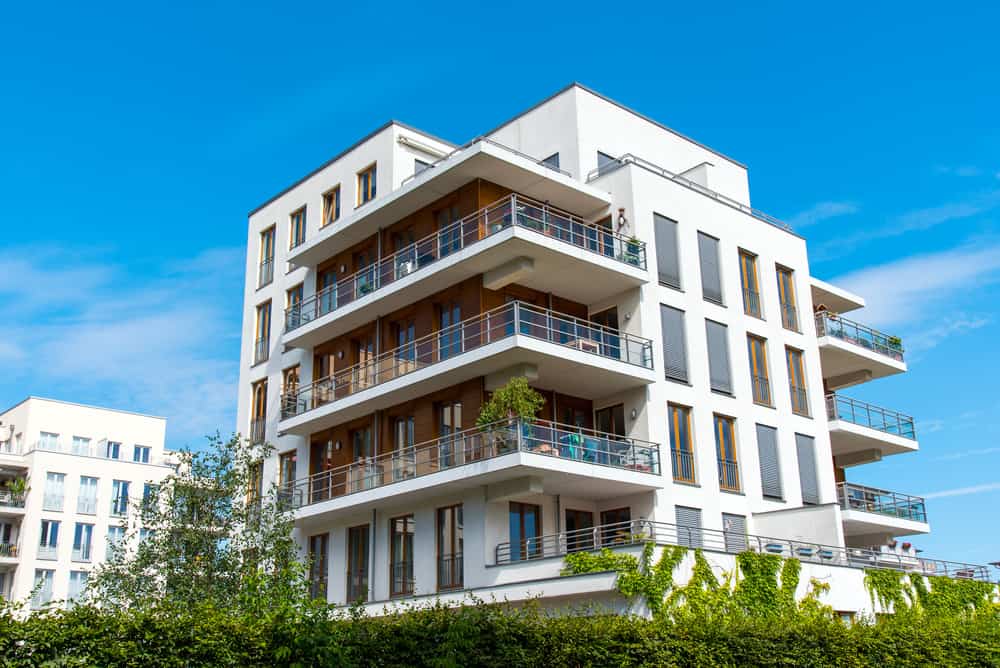 Townhome
A townhome is similar to a row home and shares one or two walls. I most cases they are normally 2 or 3 stories tall although some rise higher than that. Owners of townhome own both the interior and exterior of the unit making it different from the condo. So in this case, owners are financially responsible for maintenance of exteriors. In the case of condos, the exterior is normally maintained by the regulatory body. So it is true to say that a townhome is more like a single family home only that it is attached to another unit on one side or both sides.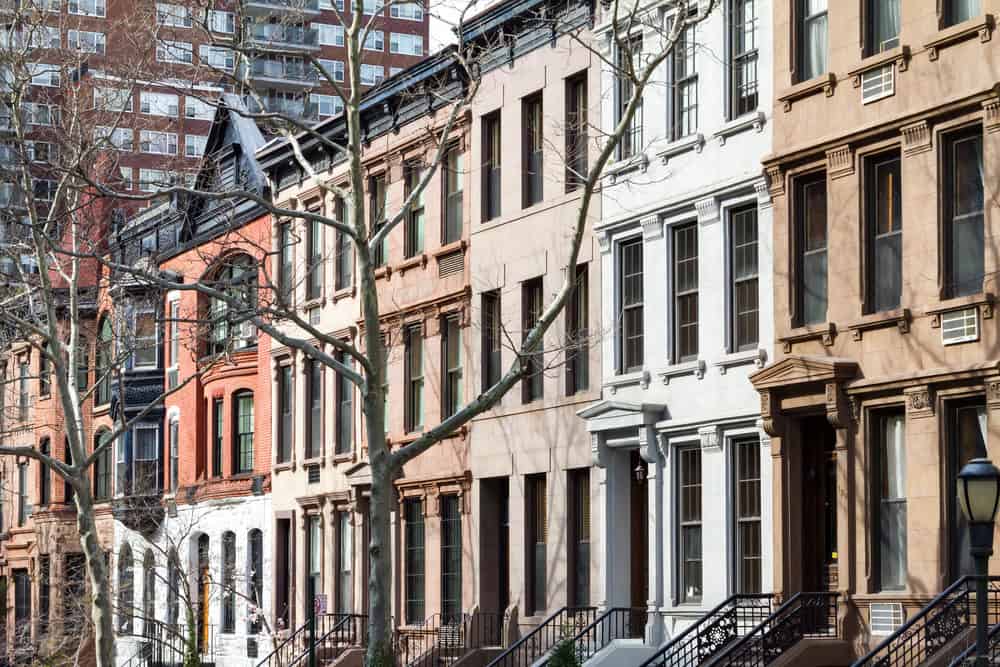 Bungalow
The small houses in India stemming from "Bengali house" gave rise to the bungalow. As a matter of fact, the bungalow was developed since the cottage style house with its thick walls could not work in India.
A bungalow can be described as a small, square single-story home that has a front porch. There are front steps that lead to the porch. In most cases, there is a single dormer window built into a pitched roof in the attic. The first houses of this kind built in the US in the early 1900s. They have now spread all over the country. However, they are not as common as they used to be since most homeowners today yearn for bigger houses. And with computer-aided designs, it is now almost impossible to find simple designs to match lower costs.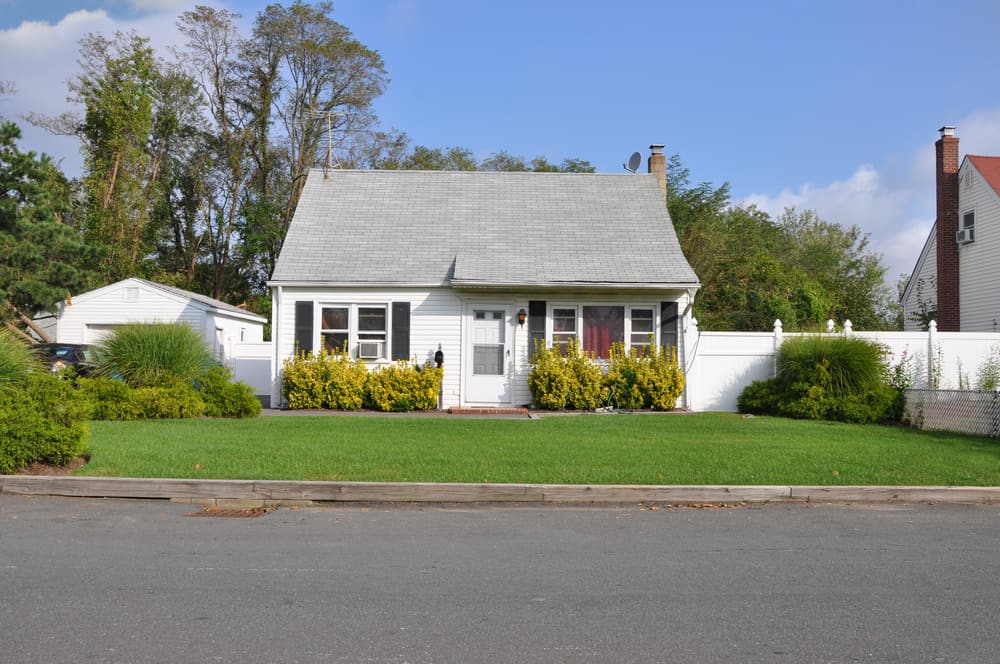 Ranch Style
Ranch-style home is also single story but with a larger, rectangular footprint as compared to the bungalow. Their popularity grew in the 1950s.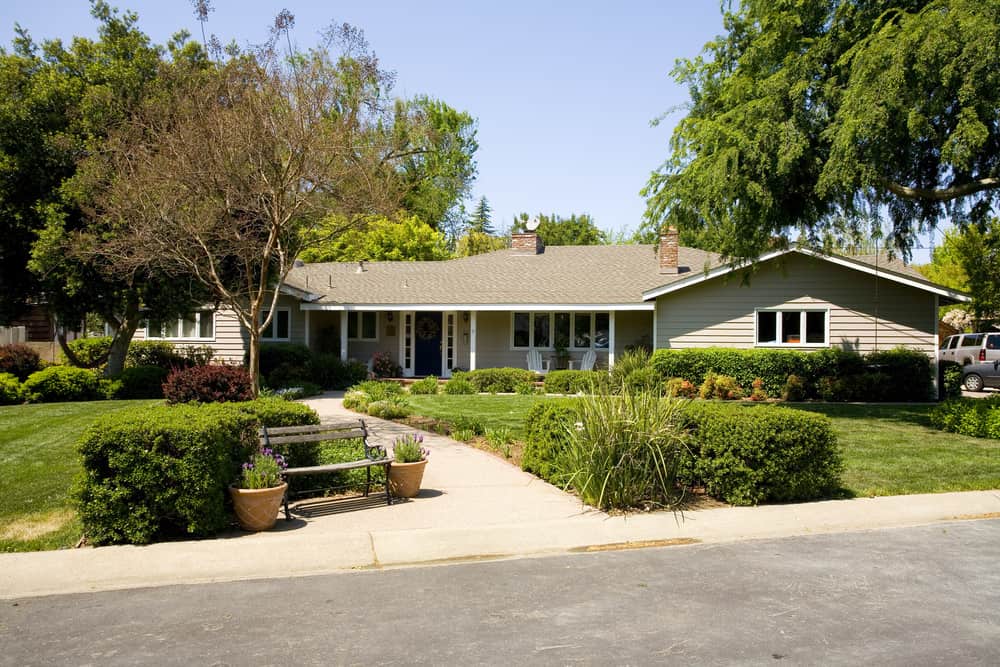 Cottage
This type of house stems from England. In a modern world, a cottage is a small vacation home. However, traditionally, this was a small home with thick walls, a high thatched roof, and a single room.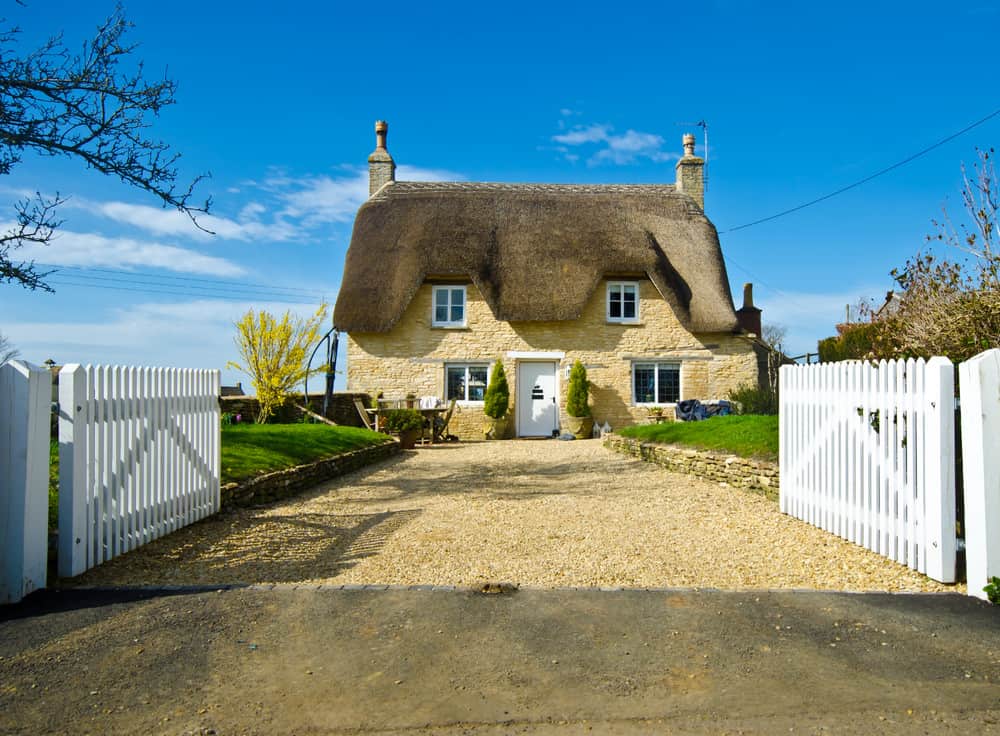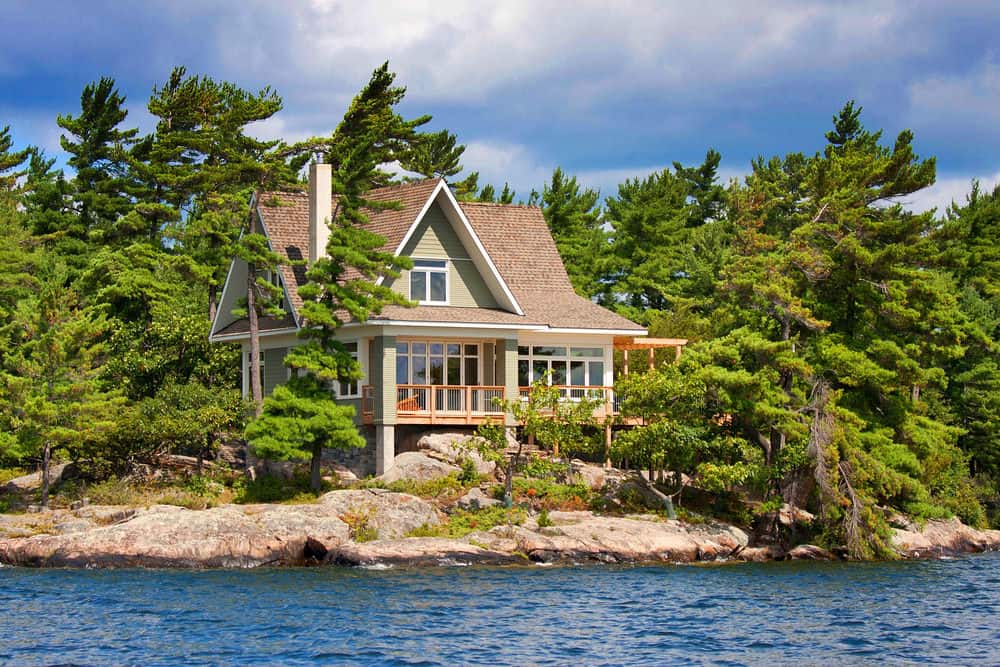 Cabin
There is no huge difference between a cabin and a cottage. The only difference is that a cabin may refer to a simple, rustic and minimalist house while a cottage refers to an upscale dwelling for travelers.
But these differences boil down to opinion. The two distinguishing factors that could be viable include the following:
Cottages are more finished than cabins.
Cabins in most cases are rural while cottages can be both urban and rural.
There are people who consider traditional cabins to be a lot bigger in structure.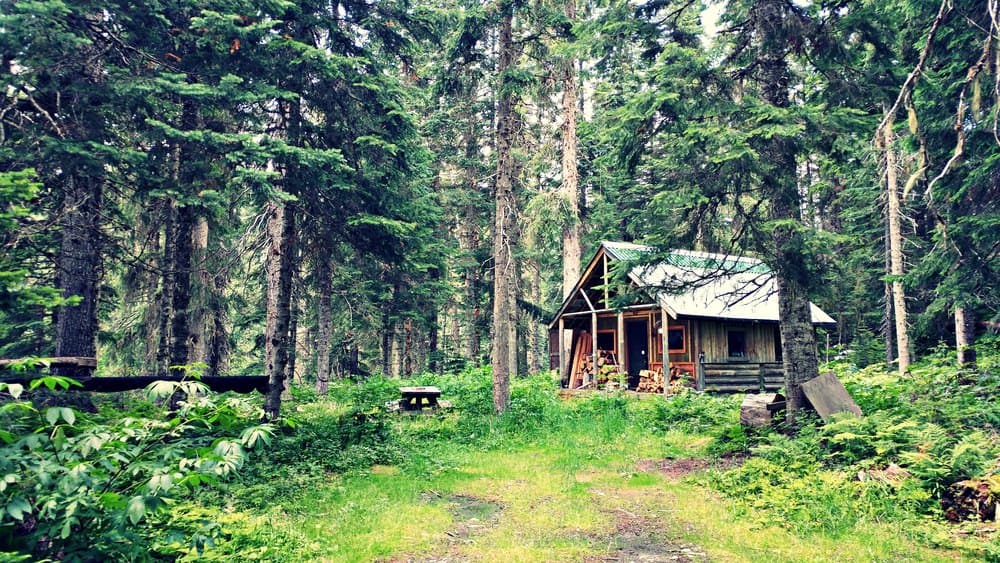 Chalet
The origin of chalets can be traced back to Switzerland as structures that used to house goat and sheep herders. Today, a chalet is a vacation home in the mountains. With skiing being a popular sport and leisure activity globally, chalet often refers to a vacation home that offers access to skiing.
There are some characteristics that define a chalet. They include long overhangs and a steep roof. This roof designs best handles piles of snow.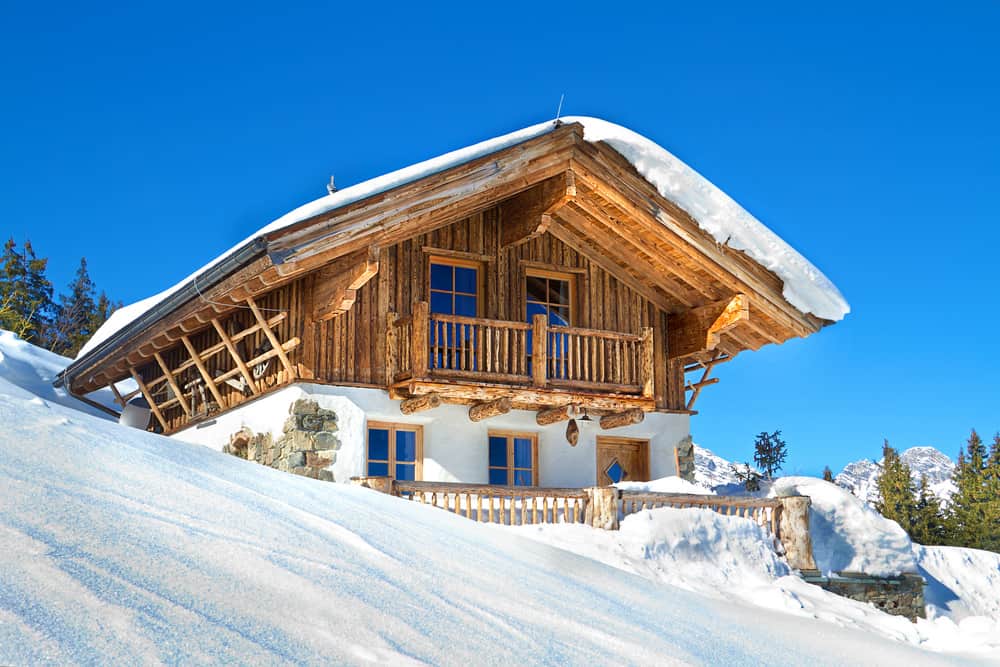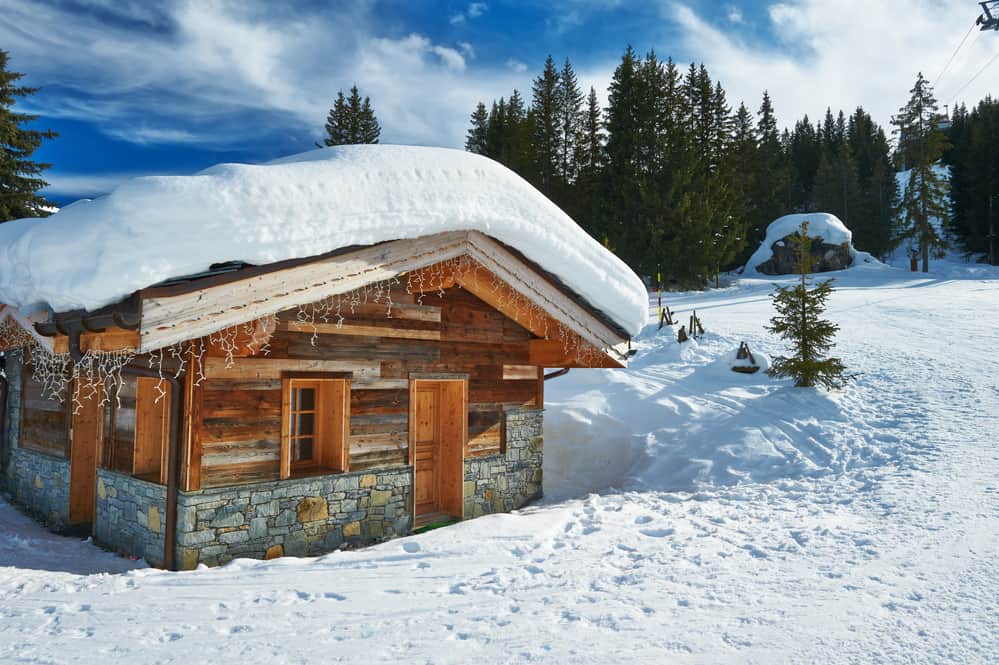 Multi-family
A multi-family home can be described as a living facility with two or more housing units. This is simply a detached home with an in-law suite, condo building, townhouse development, apartment building etc.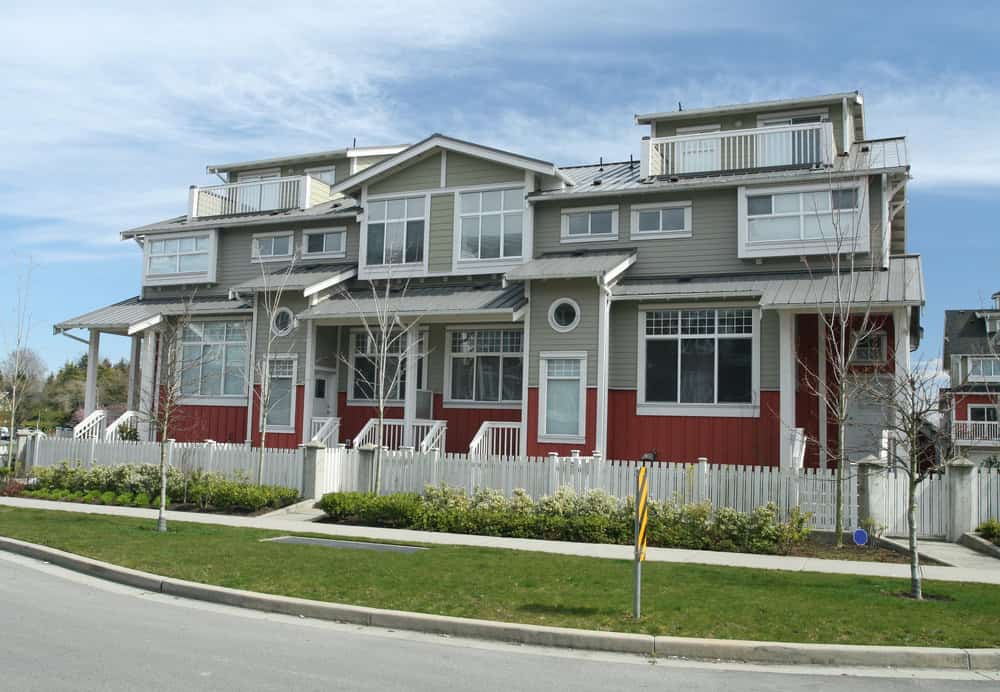 In-law/basement suite
If you live in Canada or US then higher chances are you know what an in-law suite is. Most new homes have them while old homes have included them. This is the case because the real estate prices have risen in recent years forcing homeowners to rent a portion of their homes to be able to afford the place.
So this can be defined as a separate unit built into a single family home, in most cases, an in-law suite is situated in the basement.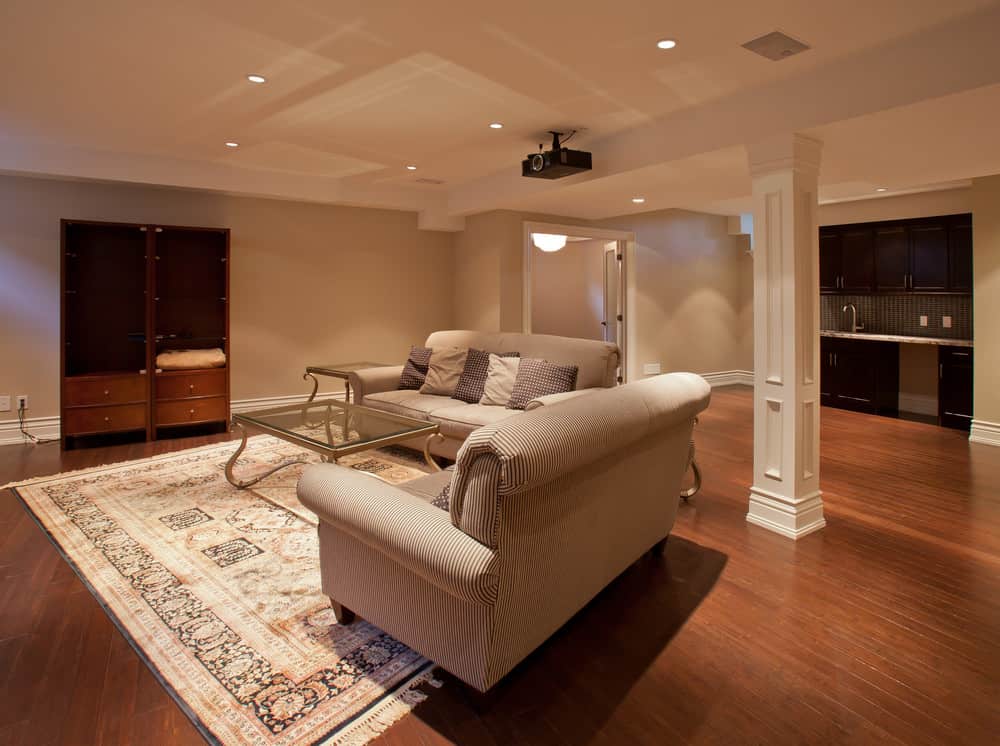 Carriage/coach house
Carriage and coach house are the same. Historically, these are known as structures that are built on a property to house horse-drawn carriages. Today, these spaces have been converted into separate living units preserved for guests or rented out.
While most owners don't pay attention to this types of houses, a good number of them go for carriages as a way to generate revenue.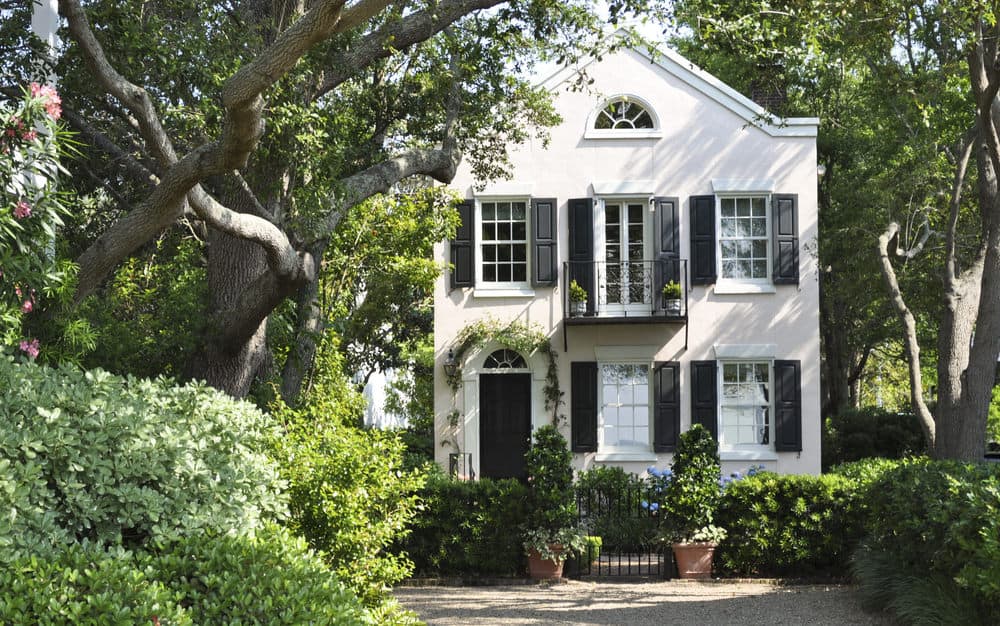 Tiny home
Just as its name suggests, this is a small home that may be mobile or stationary and ranges in size from 100 to 499 sq ft. Most people like them because of their efficiency in terms of layout and design. They are growing in popularity since more people are now looking for mortgage-free housing solutions. See 13 best choices of tiny houses available for sale.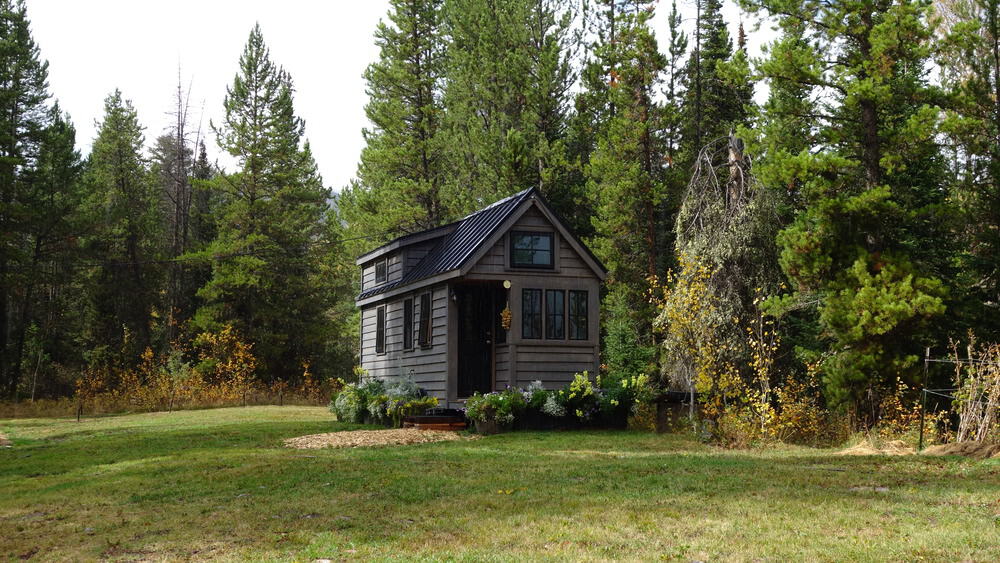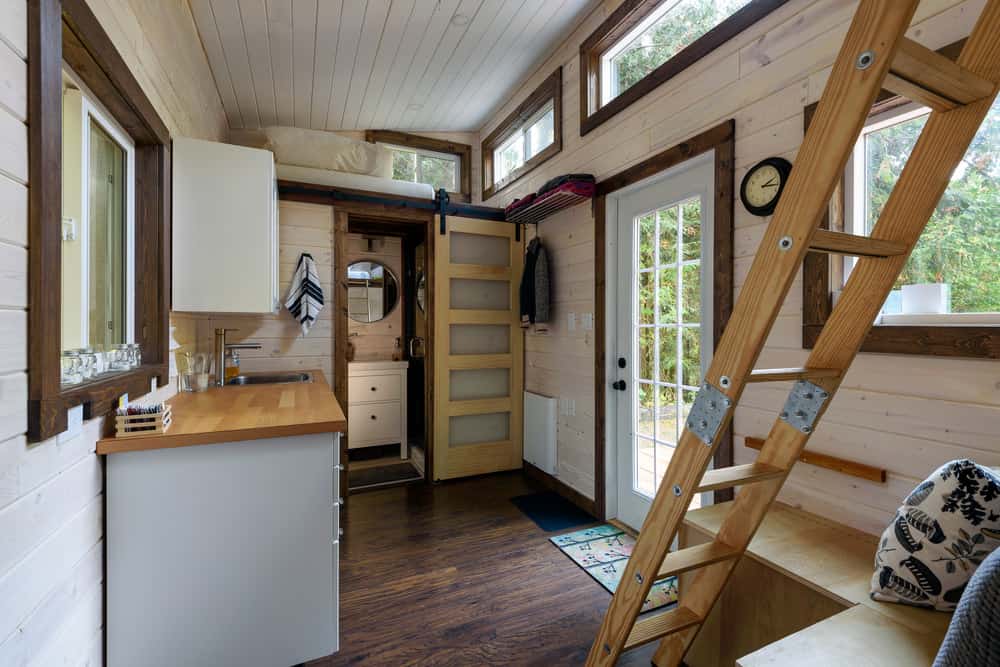 Mobile home
A mobile home can be towed but isn't designed for frequent towing like you would a recreational vehicle. These homes are built in a factory then towed to the buyer. Most people prefer them because they are cheaper than other housing solutions. The homes are built on a steel frame with wheels attached.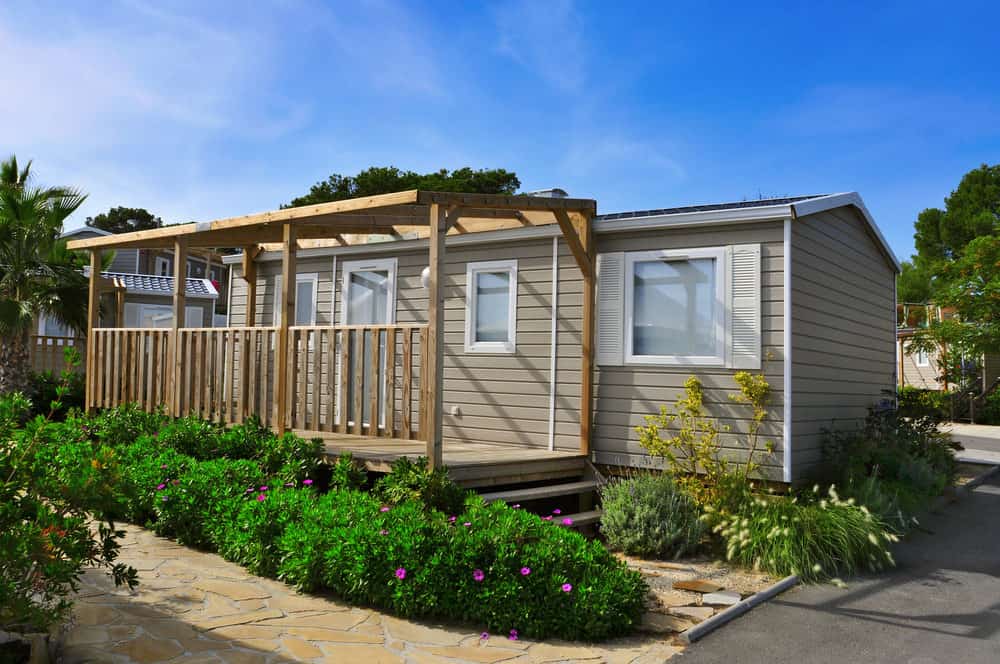 Mansion
A mansion is a much bigger and luxurious home. But there is no legal definition of how big a home must be for it to be a mansion. There is also no consensus in the real estate industry. But here are my views on this matter.
I believe a house must be at least 12,500 square feet in size to be a mansion. Here is how I came up with these figures.
The average house size in 1950 was a tad under 1,000 sq. ft. Today, the average house size is 2,500sq. ft. This means it is 2.5 times growth in size for the average home. So there is no doubt that any home that was 5,000 sq. ft. in 1959 was considered a mansion. Since the average size now is 2.5 times bigger, the size of a mansion today should be proportionate. 5,000 x 2.5 which comes to 12,500 sq. ft.
Although many still suggest that a 5,000 sq. ft. house qualified to be a mansion, I disagree. There are many houses of this size. But a mansion is not a size set in stone; it is a term to distinguish a house from the average house. So it is something huge and luxurious.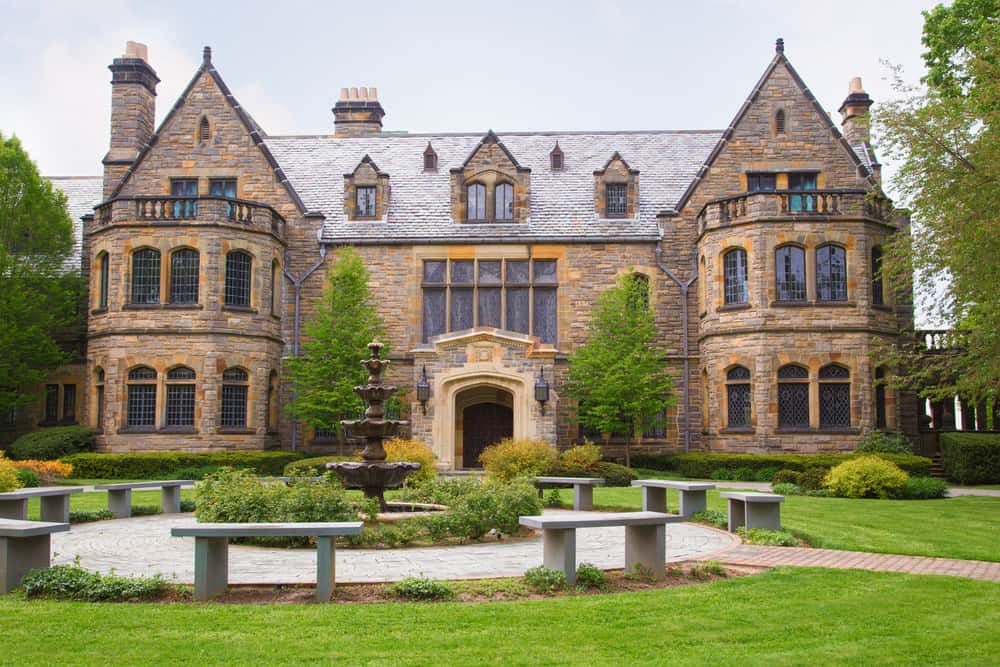 McMansion
This is a derogatory term to mean a poorly designed huge home. They are normally built by a single developer in large suburbs. So it is true to say that these houses are just huge for nothing.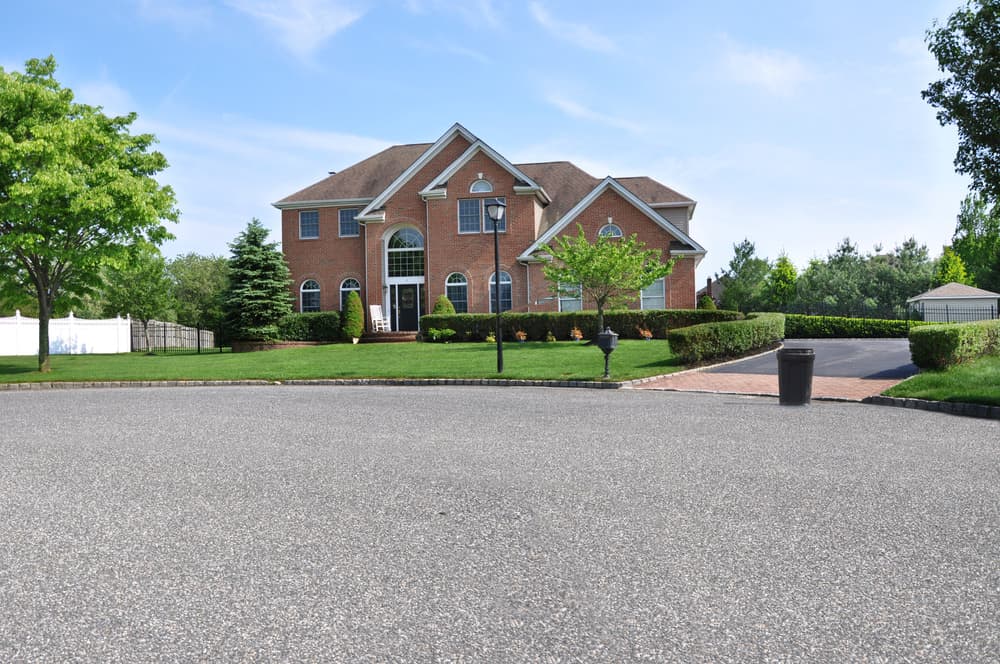 Yurta
This type of a house can be described as primary housing structure used by the Mongol in Mongolia. This house can be packed up and moved with ease making it ideal for these nomads.
But it is a roundhouse with the wall and roof made of waterproof fabric. The traditional yurts are rustic, however, you can incorporate modern amenities in your yurt and make it a personalized home. Some people in North America live in them year-round while others use them as vacation homes,
They vary in size from 12 feet to 30 + feet in diameter. What makes them popular is the fact that they are relatively inexpensive to build.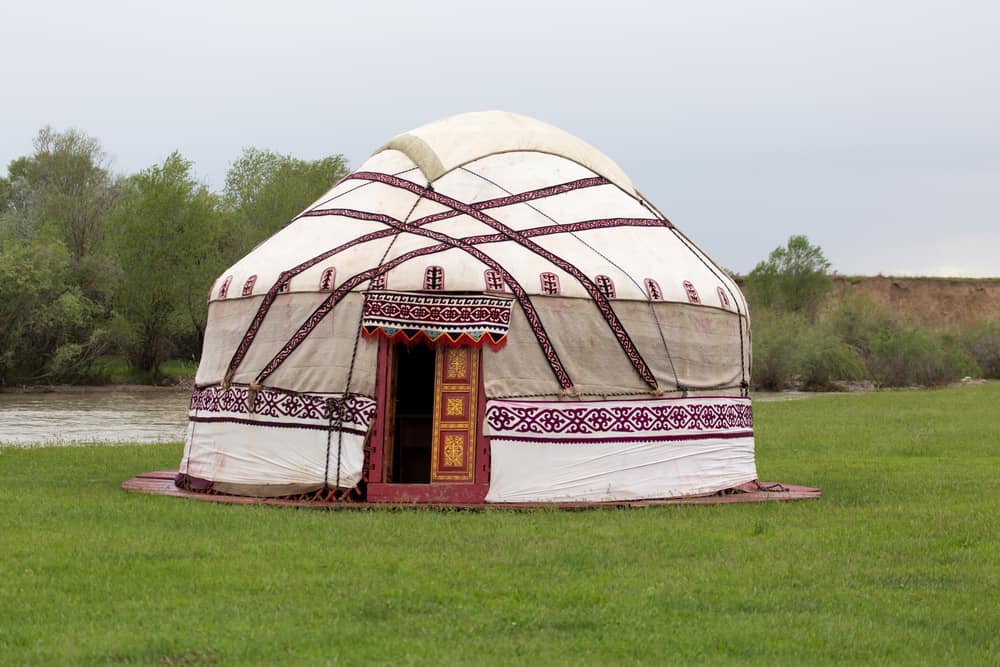 Floating on water residence
These types of houses are built differently and have various mortgage arrangements. They are also highly regulated in different cities. These are unique houses as compared to the ones listed above and this is why it is advisable to engage a real estate agent who has extensive experience in such types of houses before buying or building this house.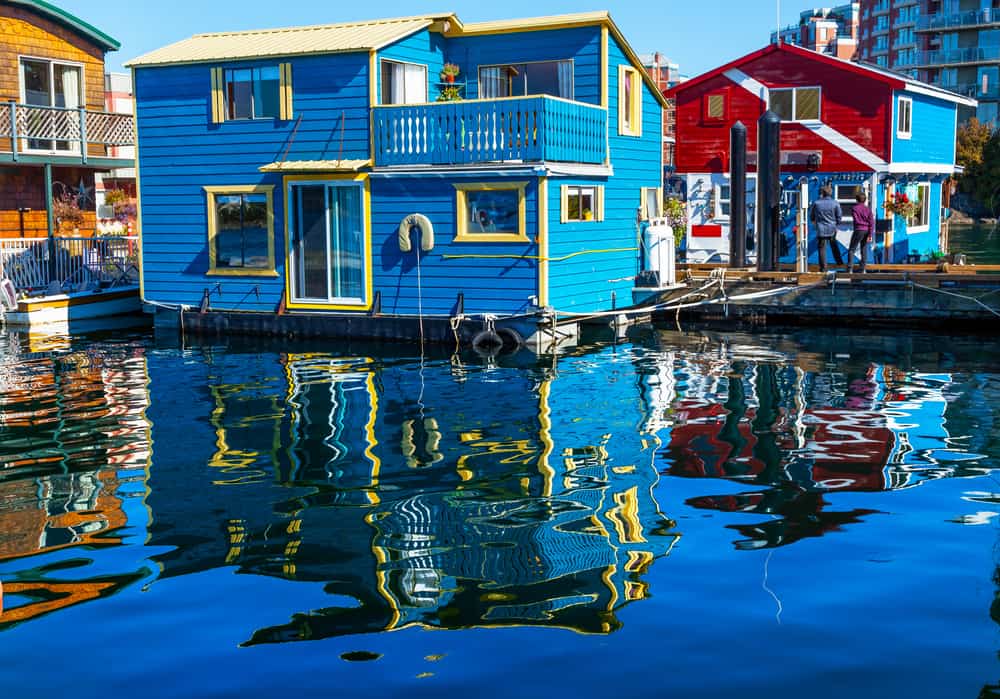 Treehouse
Not so many people live in tree houses as much as they still exist. These are houses built on trees but are not nailed into trees. They are mostly built for fun and not a house a family will consider moving into. See our collection of 22 most creative kids treehouses here.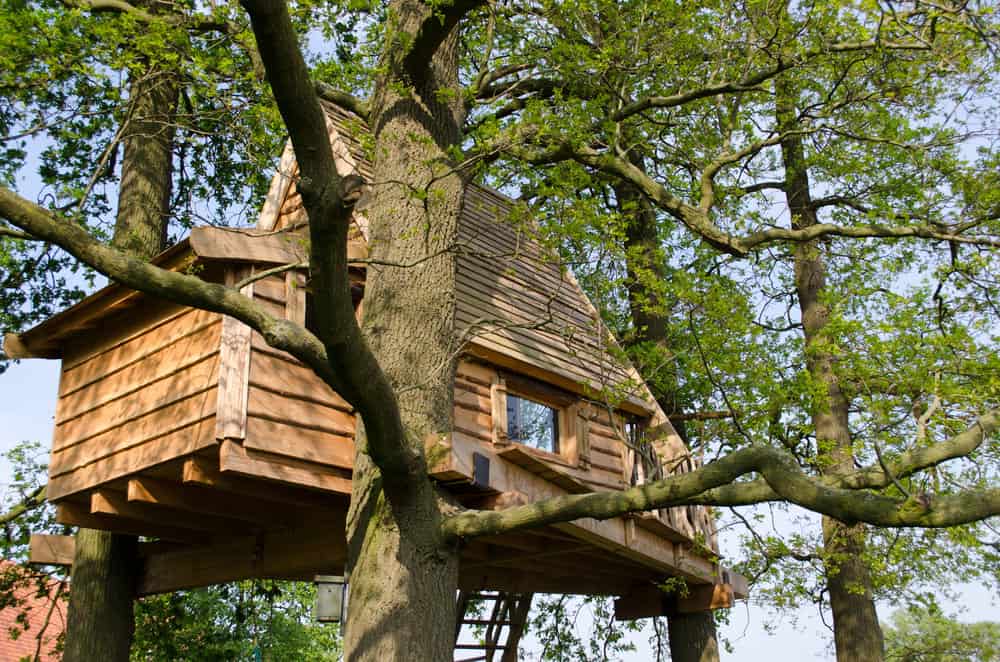 Castle
There are many different types of castles built from early middle ages through the 19th century. The primary purpose of castles was to house and defend. The designs of castles have evolved over the years.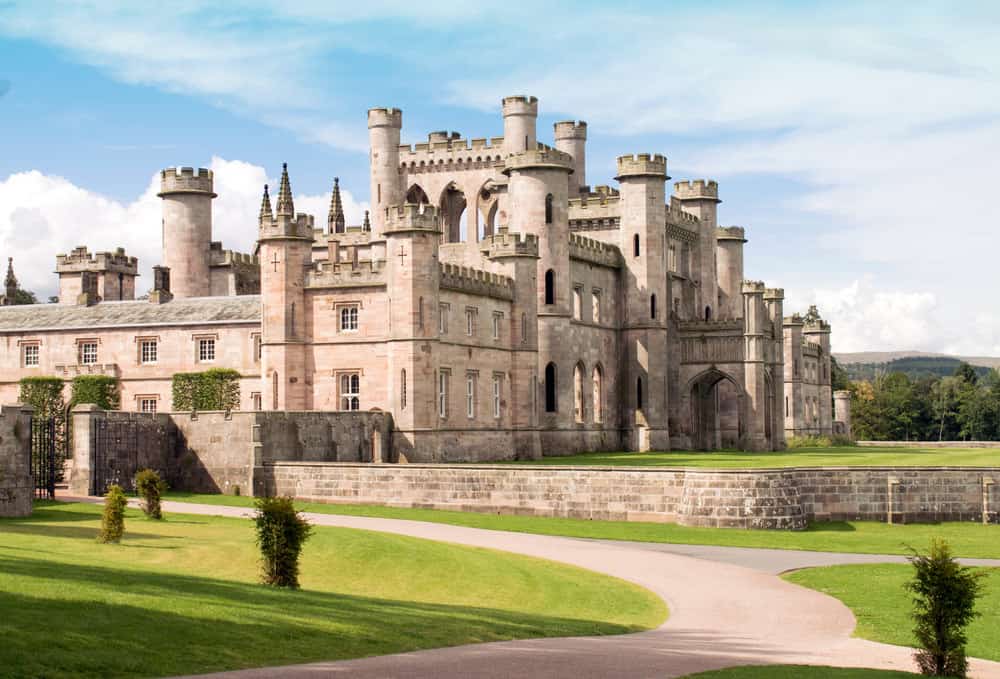 Palace
The term palace is in most cases used in place of a castle. However, a palace has a primary function of a residential home. These are luxurious structures that house royalty and nobility. The residences also house government functions.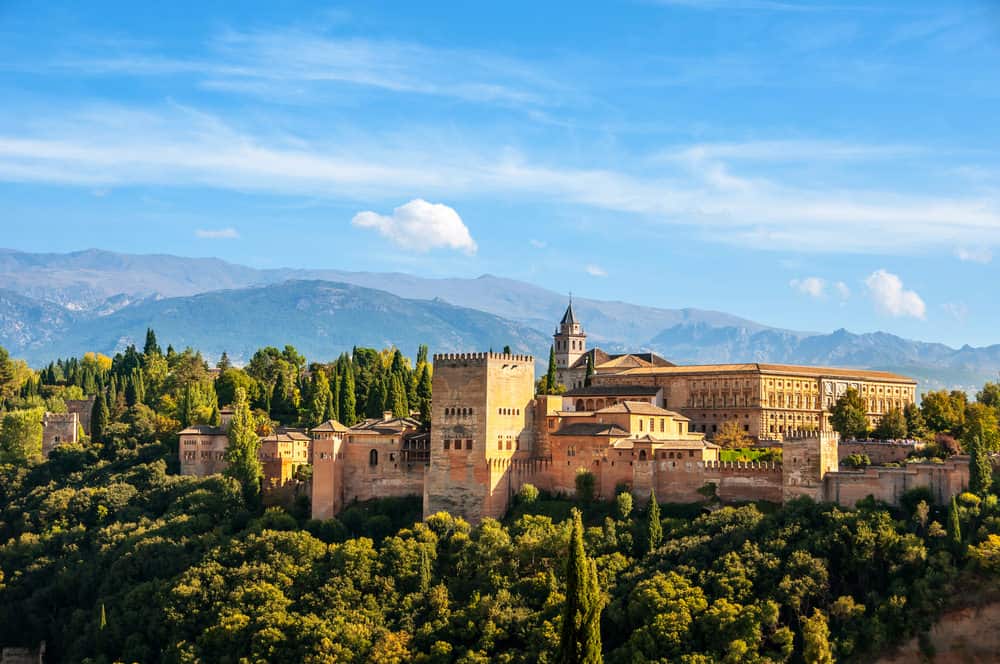 Chateau
A chateau is a French word used to describe a private palace. So this is a luxurious mansion but doesn't serve any state purpose. It is a grand residence that's purely private.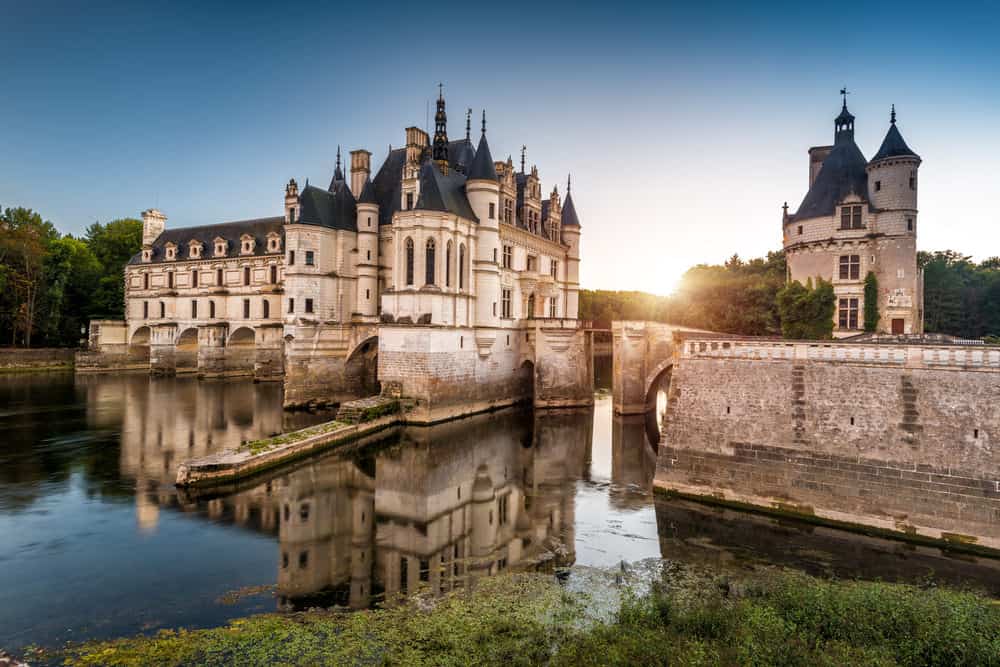 Old houses, I thought, do not belong to people ever, not really, people belong to them. Gladys Taber
Villa
An Italian version of Chateau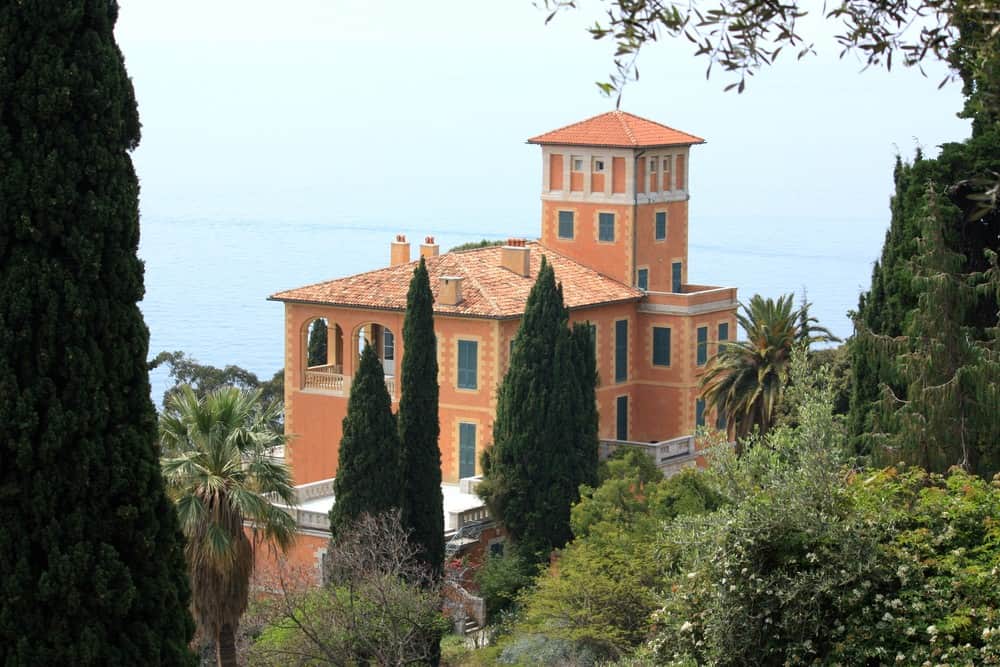 Manor
An English version of Chateau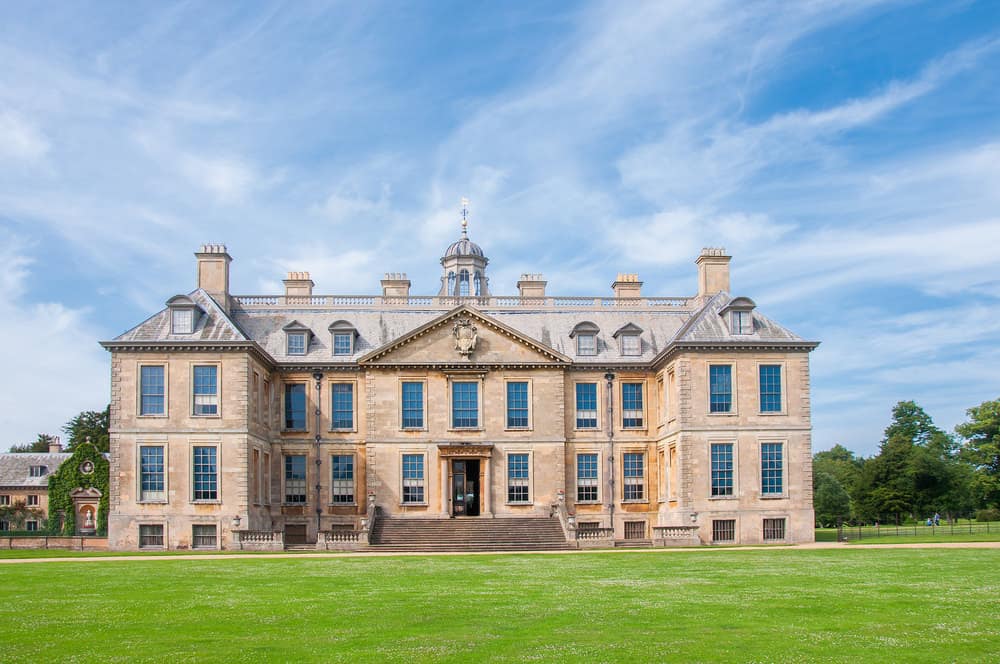 Fort
A military structure used to defend and house military folk.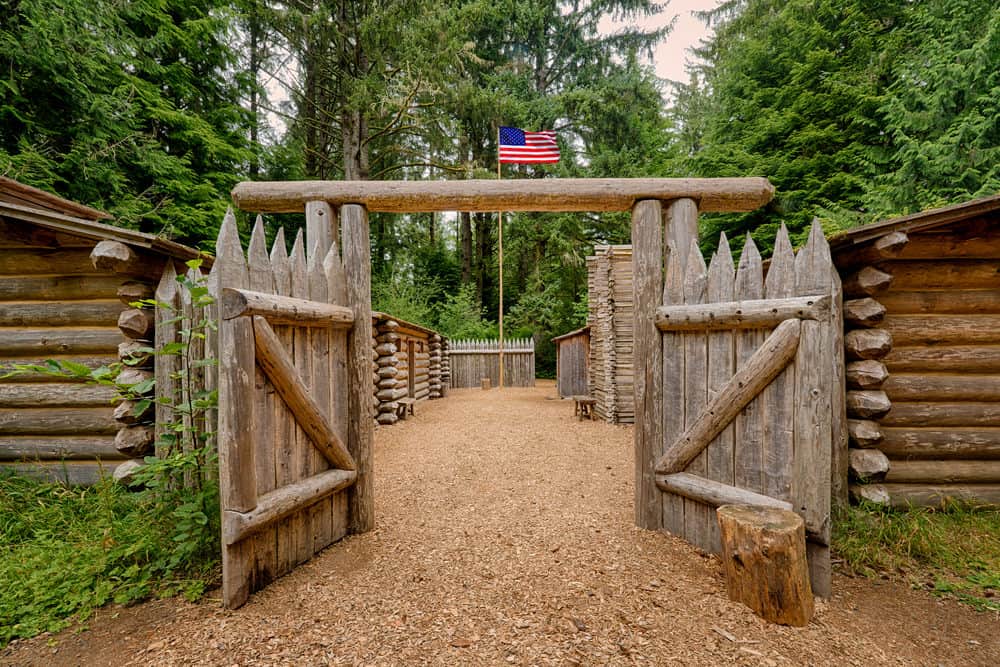 Underground house
"Bunker" refers to some form of bomb protective shelter, however, there are people who live in underground houses.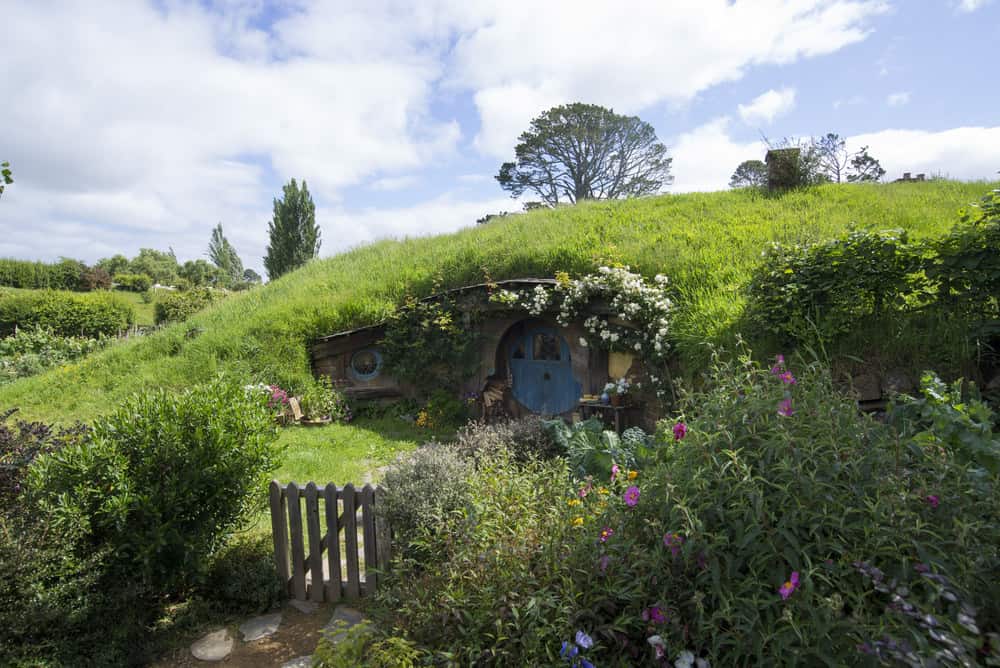 Cave
This is a structure created by nature and used to house people in the old days. Although cave homes were considered crude, there are cultures that have modernized them and made them huge, beautiful homes in the cities.
Dacha
A typical Soviet dacha.
A dacha can be described as a seasonal or year-round second home. They are common in the exurbs of Russia and other post-Soviet cities. Most of these houses have now been converted to year-round residences.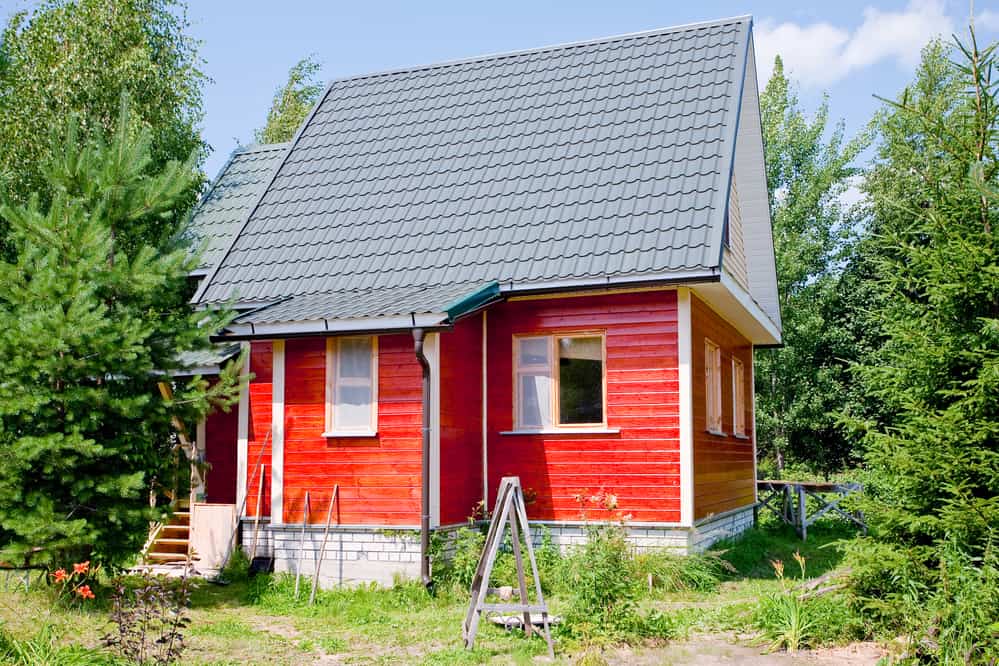 Khata
This is a traditional house of Ukrainians, Belarusians, part of Poles, with a reed roof, a stove or sometimes with a four-pitched straw.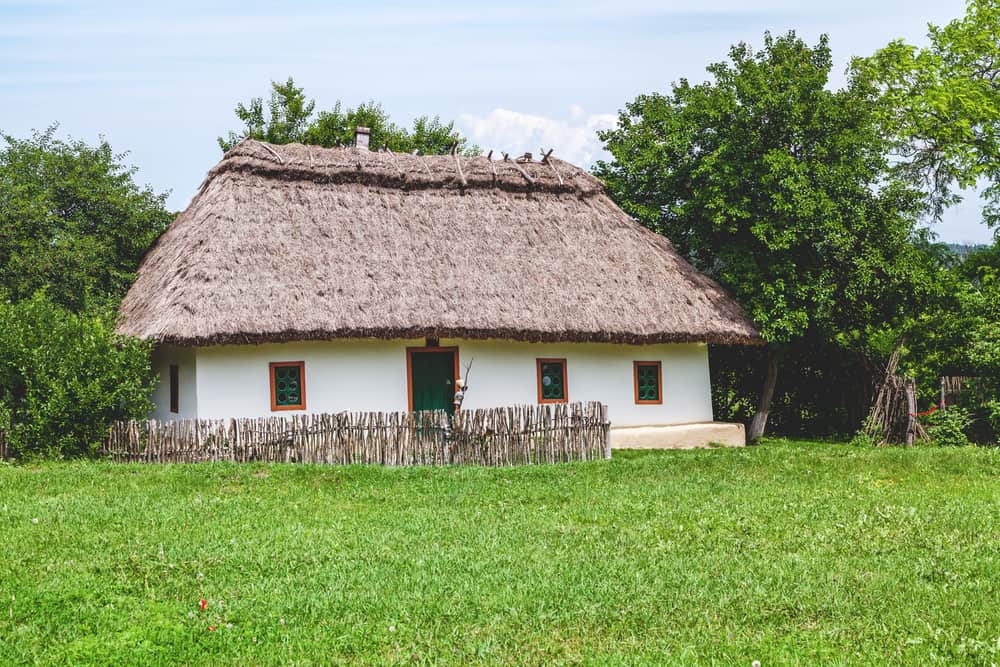 Construction method
The construction method is the other classification of houses. Today, you have several options to choose from if you want to build a home, they are:
Site-built home: these homes are built on-site.
Prefab home: this is a general term that refers to homes built in a factory. They are mostly shipped and assembled on-site. Some have finished interior and exterior while other require finishing.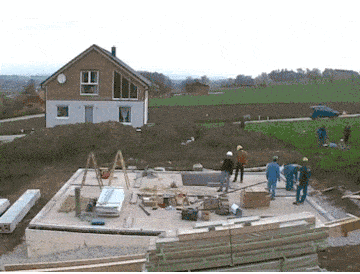 Modular home: this is a type of prefab home built in a factory. These are a series of modules locked together to form home on-site.
Manufactured home: they are similar to mobile homes but look like a real home. They are also built off-site in a factory.
Panel home: This is a home built on panels off-site and assembled.
Family makes a house a home.

Jennifer Hudson
And what type of house do you live in?
If we forgot something, write us a letter or leave a comment below. Continue with houses reviews here with 39 types of architectual styles.
Pin us. Sharing is caring ?