If you want bath time to explode into a soothing experience, you need to learn more about using bath bombs for alleviating stress and anxiety. Although the name may sound less than comforting, a bath bomb is actually a lush, relaxing bathing accessory.
Aromatic and Sanitizing
This bathing product is not only aromatic and sanitizing but fizzy and dazzling as well. As a result, anyone who uses a bath bomb wants to make bathing more than a daily obligation. If you have not used a bath bomb before, you no doubt have a number of questions popping up in your mind about where to get the product and how to use it.
For example, you may want to know more about the places that sell bath bombs, either in brick-and-mortar locations or online. Fortunately, when you do an online search to find out what stores sell bath bombs, you can easily find the products. You can even make your own bath bombs if you so choose.
However, before conducting a search for bath bombs online, it helps to learn a little bit about the bath bomb's history. Bath bombs were invented in 1989. The product founder was inspired to produce a bath bomb after witnessing the fizzy action of the product Alka-Seltzer on TV.

Mesmerizing Bathing Example
The co-founder of the bath bomb company LUSH found her answer by combining citric acid with sodium bicarbonate (baking soda). To enhance the effects of the bath bomb, a blend of natural ingredients were added to create a mesmerizing bathing experience.
For example, today the maker of Pearl Bath Bombs adds sweet almond oil and Epsom salts to the bath bomb fizzies. These additional ingredients are designed to soothe and smooth the skin and hydrate it naturally. Instead of fragrance oils, the company includes the essential oils in nature, such as lemongrass or lavender. This type of aromatherapy enhances the healthfulness of the product as well.
When the baking soda mixes with the citric acid, the bath bomb fizzes upon contact with the water. The swirling effect from the fizz is highlighted in some instances with dye and sodium lauryl sulfoacetate (SLSA). The addition of these ingredients makes using a bath bomb a unique bathing activity.

Locating a Retail Source
You can buy these fizzy bath-time products on the LUSH and Pearl Bath Bomb websites. These two well-known bath bomb companies dominate the market. However, you can buy less expensive bath bombs from local pharmacy retailers or find reasonable facsimiles by going online and clicking on the websites of certain bath bomb makers. Some of the brands include JooJoo Bath Bombs, Oliver Rocket Bath Bombs, or Pure Sanctum, all of which are less-expensive versions of the highly popular Pearl Bath Bomb and LUSH Cosmetics bath bomb products.
Anyone who asks the question "Where can I buy bath bombs?" or wants to know where to buy bath bombs near me should visit a local pharmacy or retailer, such as Walgreens or Target, where bath bombs can be found. Another good way to find bath bombs is to search the Amazon website. Any of the aforementioned products can be surveyed and compared on Amazon.
Therefore, if you want to know where to buy the best bath bombs online, first look at the bath bombs displayed on Etsy.com. That way, you can get a clearer idea of what ingredients are added and how each product works. Etsy has the biggest quality handmade variety of bath bombs online.

Carefully Review the Ingredients and the Prices
Naturally, you will want to find out how much are bath bombs worth when you are surveying the Etsy website. You can also make similar comparisons at certain retail outlets such as the above-mentioned Walgreens or Target. This information can also be obtained online. You do not have to necessarily walk into a retailer's brick-and-mortar location.
Generally, six bath bombs that are more affordably priced sell for around $18.00 retail. Expect to spend about $10.00 more if you buy six bath bombs from a manufacturer such as LUSH Cosmetics. Bath bombs make ideal gifts as some come with surprises such as rings or necklaces inside or toys for the kids.

Etsy Bath Bombs
If you want to keep the cost low and enjoy a luxurious, vegan treat in a bath bomb, you cannot go wrong with the bath bombs featured by Etsy. A gift set of six sells for under $15.00 and compares favorably with more expensive bath bomb products. Made with essential oils and natural dried flowers, Etsy bath bombs, which can be purchased on Etsy.com, are highly touted all-natural bath products.
Bath bombs, when they meet a person's expectations, swirl with an exciting color and fill the tub with the fragrance of essential oils. They also leave your skin feeling soft and moisturized. Even shower people find that bath bombs make bathing more interesting.

10 Cutest Bath Bombs to Buy on Holidays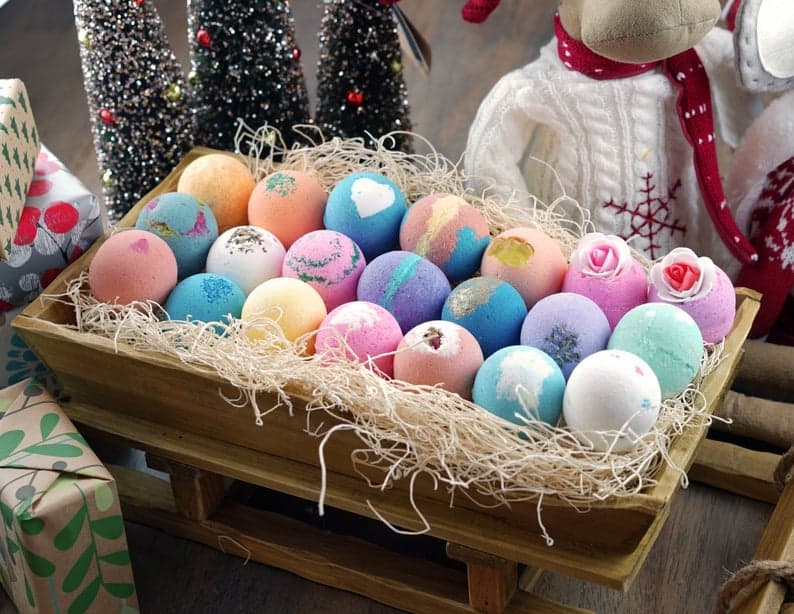 Colors added to bath bombs enhance the effervescent impact. Bath bomb makers believe that the addition of colors influences the bather's mood, much the same way as fragrances or essential oils do. Plus, adding the color makes bathing more fun.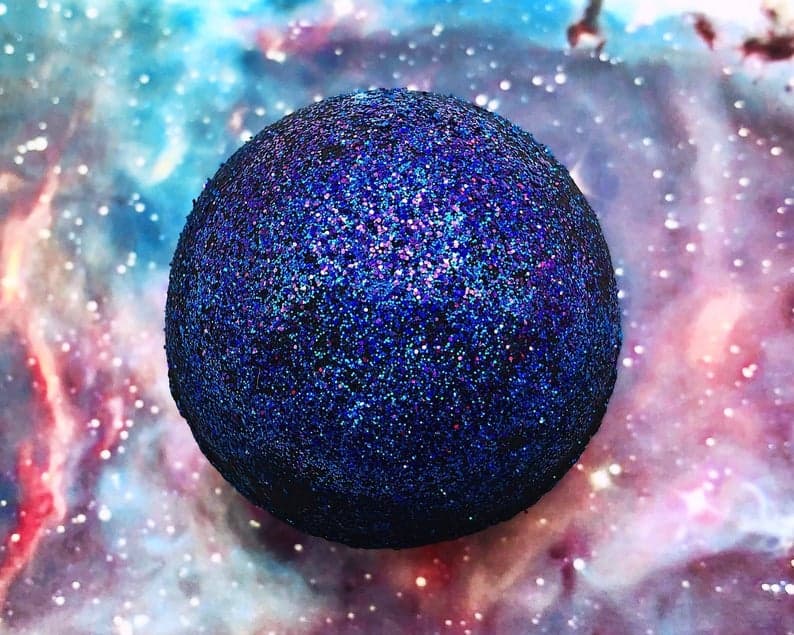 However, if you are sensitive to dyes or fragrances, you can still find solace in the fact that some of the products are offered without these ingredients. Some bath bombs, such as Real Time Pain Relief, are used to soothe aching joints or muscles. You can buy this product on Etsy.com.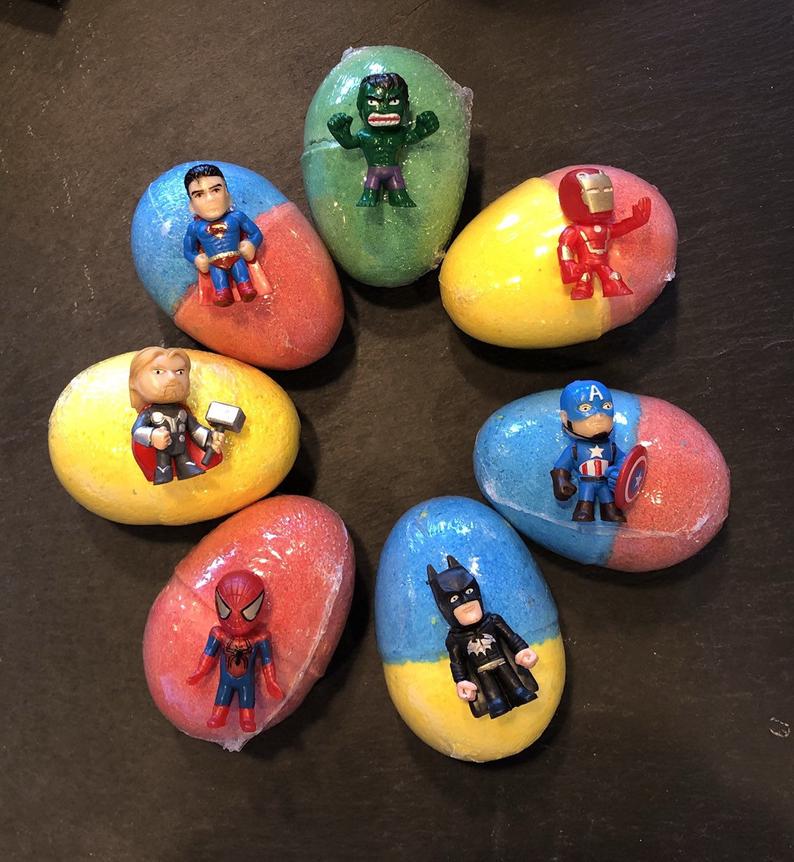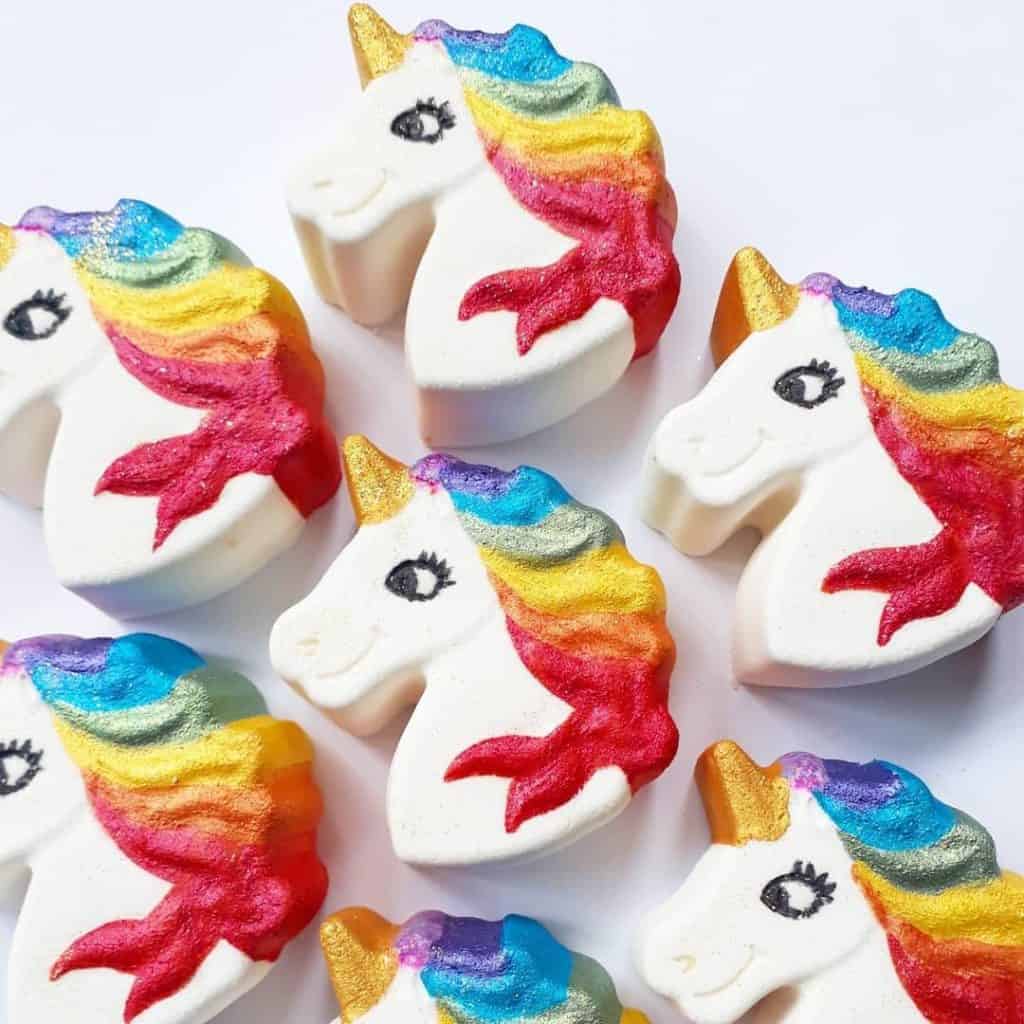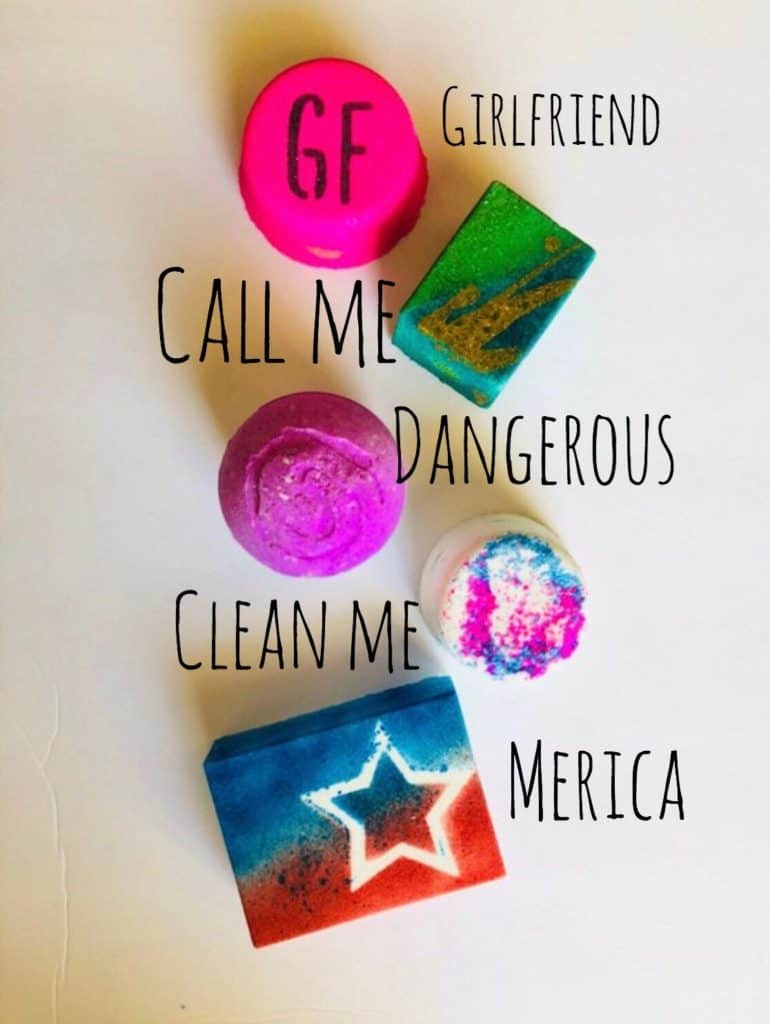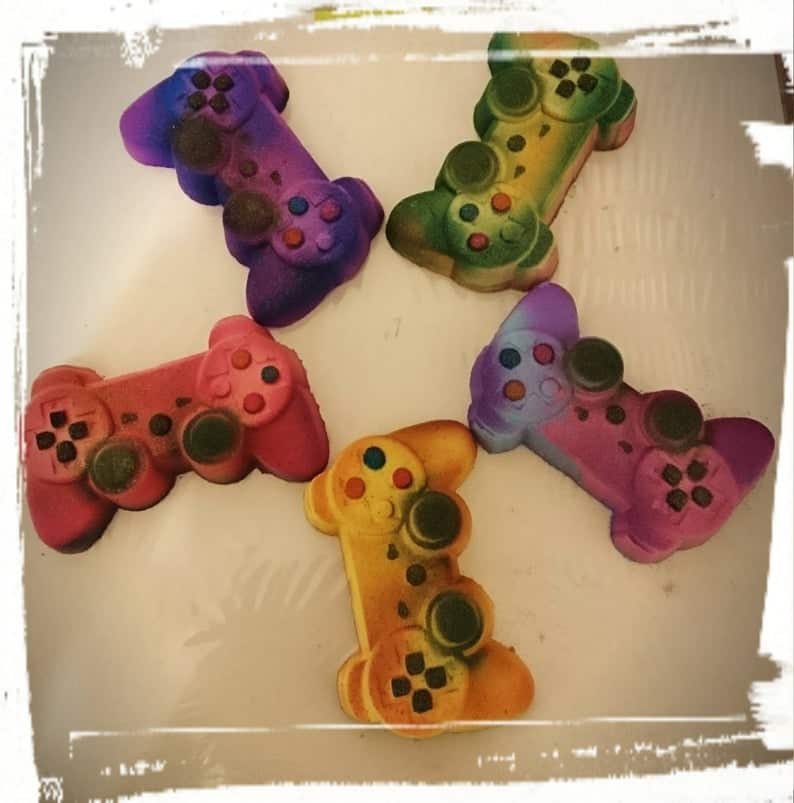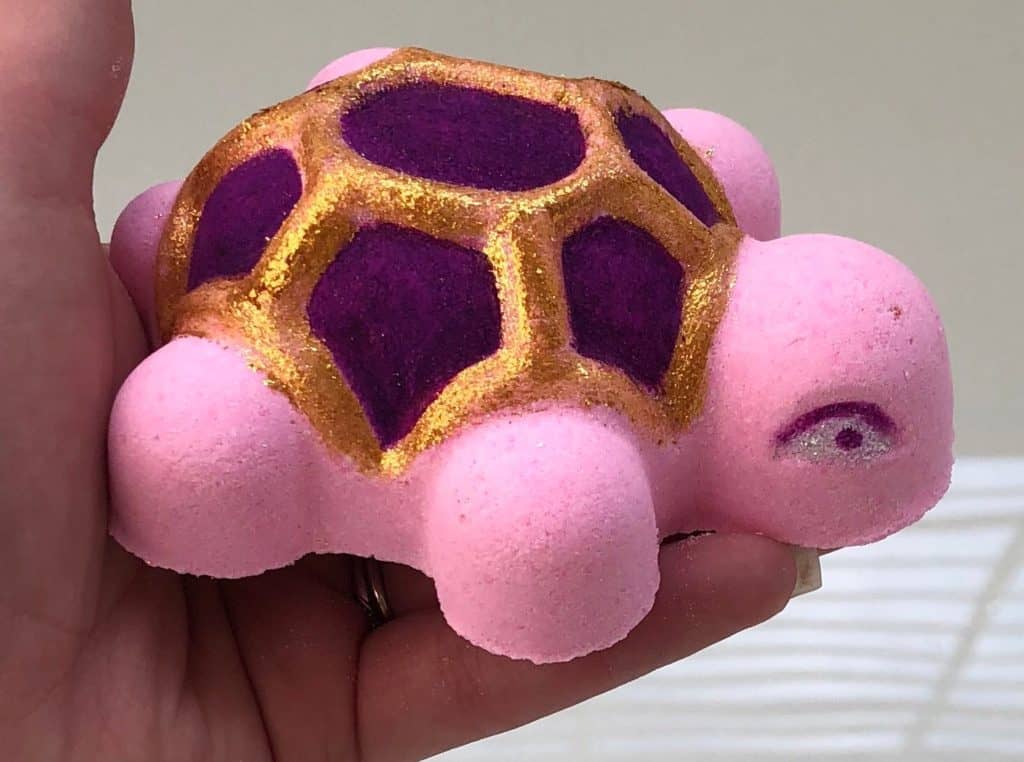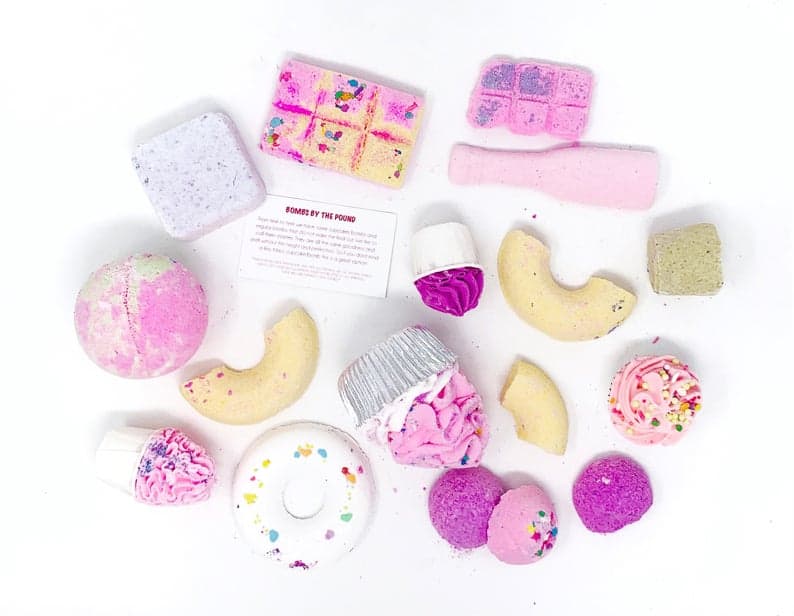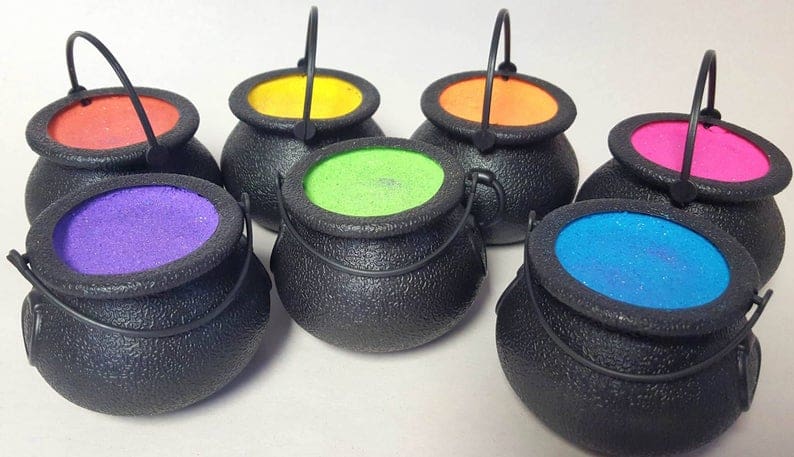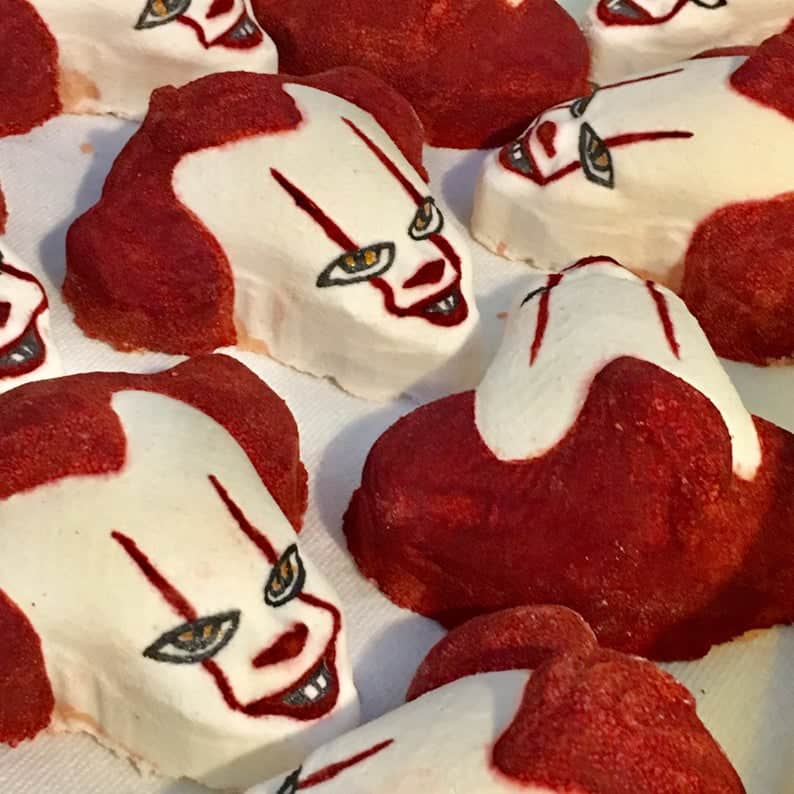 Using Bath Bombs in the Shower
Besides using bath bombs in the bath, you can also use them in the shower. Just place the bomb on the floor of the shower and the shower's spray will release a fizzy scent into the air. While you will not feel smooth all over after the experience, you will still be treated to the aromatherapy.
People who use bath bombs also add them to sachets to scent clothes in their drawers. All you need to do is wrap a scented bath bomb in an organza bag and tie the bag with a pretty string or ribbon. Voila! You have also found a way to scent your drawers.
Accent your bathroom décor while using the bombs as well. Display the bath bombs in a decorative bowl just as you would potpourri. That way, you will have the bath bombs ready to use in either your bathtub or the shower.

Pin us. Sharing is caring 🙂