Whether you just want to add to your favorite holiday decor or try something totally new, find here some of my favorite Christmas decorations. If you love rich reds and greens, the perfect plaid, simple shapes, and a touch of twinkle and shine – welcome the holidays with the Christmas Bestsellers collection. This time-honored take on decorating makes it easy for family, friends, and guests to feel right at home…surrounded with the warmth of a truly traditional Christmas.
This collection lends itself to lots of creative decorating ideas; use ornaments to embellish a garland – accentuating a stairway. Add some fun with a cluster of oversized ornaments on the bannister or try them under the tree. Greens, added to any room, bring in a wonderful natural element that's so important to a classic Christmas…and Lushome.club has direct links to a wide variety of greens to meet your needs, from trees to garland to wreaths…which are another great place to showcase ornaments. The palette for this look is predominantly red paired with white – making this nutcracker silhouette project a perfect fit.
Home Gnome Christmas Decoration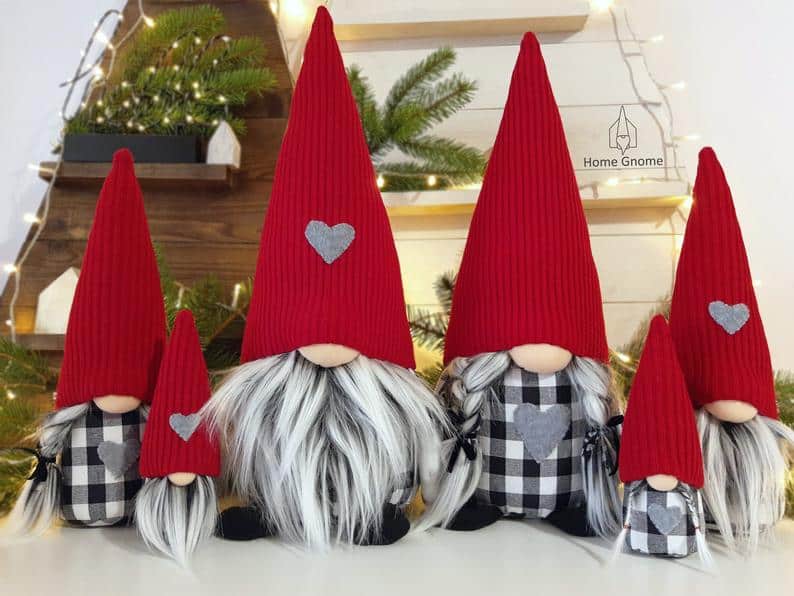 You are seeing now on the Christmas Must-Haves. They are really remarkable lovely gnomes to add to your Christmas collection.
These handmade gnomes are made in a very beautiful combination of colors, their caps are red and their bodies are black & white buffalo pattern colors. The beard and braids of the gnomes are made of faux fur. As a filler used fiberfill and marble stones. High quality adorable Gnomes!
7 Mixed Red and White Nordic Scandi Style Christmas Decorations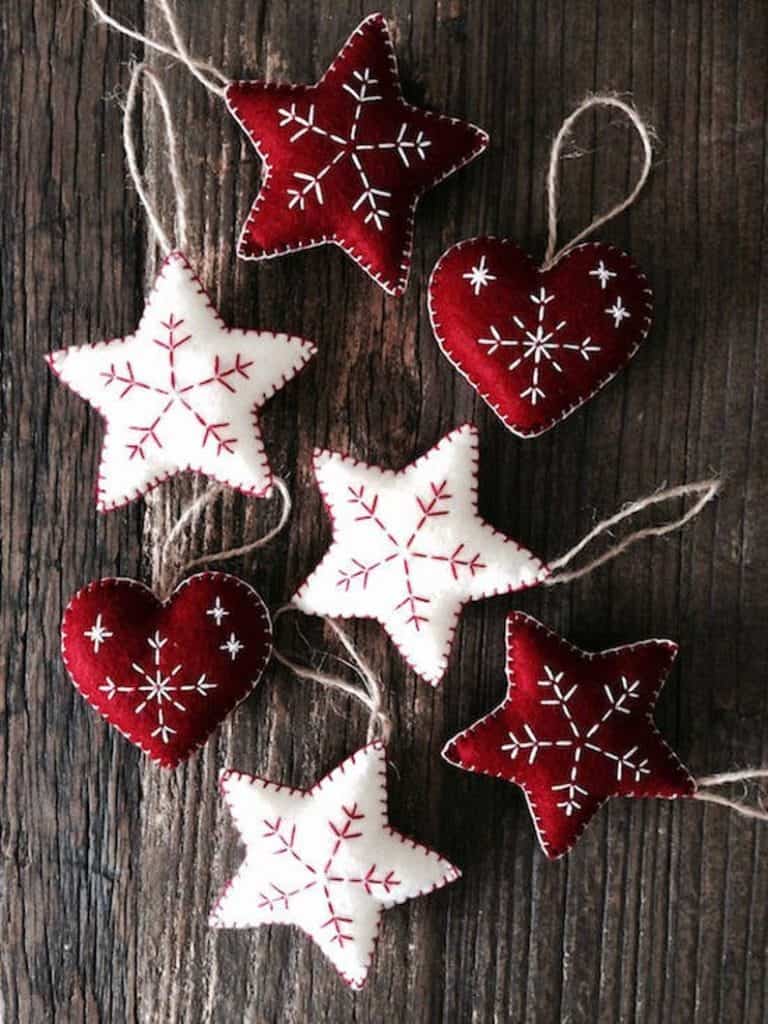 "The decoration is precise as described or better" – this is what customers said about these cute handmade Nordic Stars.
Recycled Glass Christmas Tree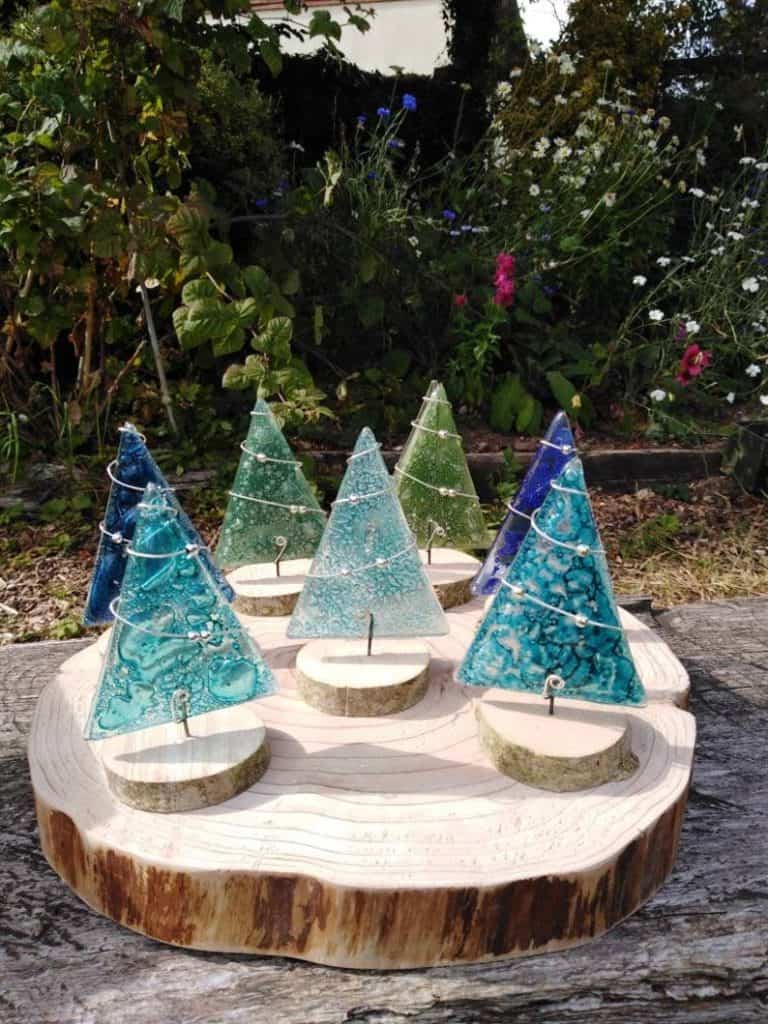 These beautifully crafted Christmas trees are so nice that you probably display them all year round. Handmade from recycled green house glass. Each tree is unique no 2 will ever be the same.
The glass is hand-cut and then special enamels are painted in between the layers of glass, as the glass heats up in the kiln the enamels turn to bubbles. Book it here, you will absolutely love your wee tree!
Greenery Garland Christmas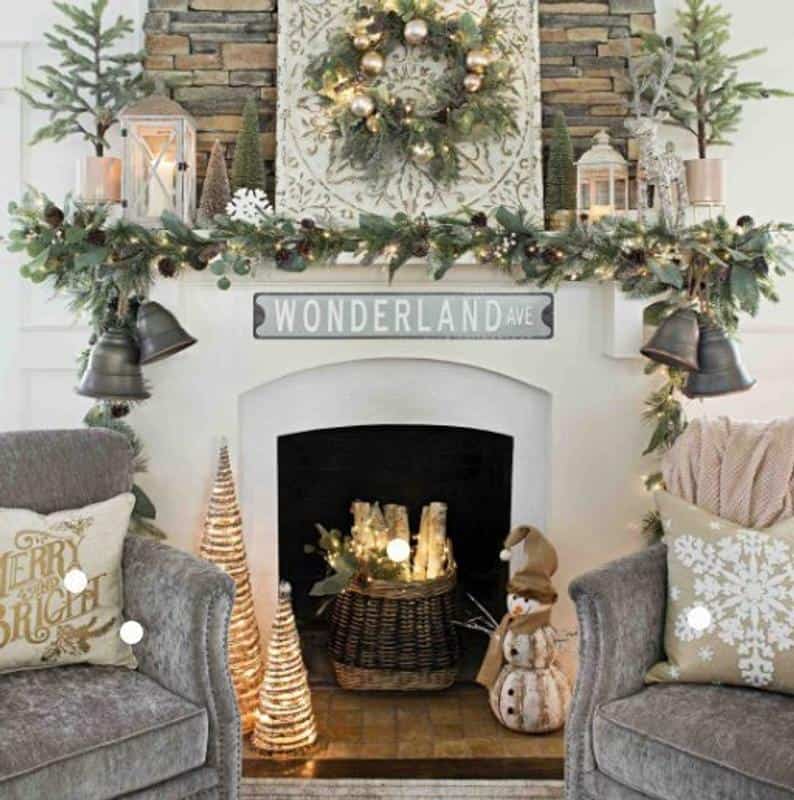 This garland is ideal for Christmas decorations to enhance the atmosphere. Hang it along with a wall or staircase, spread it across a mantel or table, and surround yourself with the satisfying sights of the season.
Glitter Light Bulb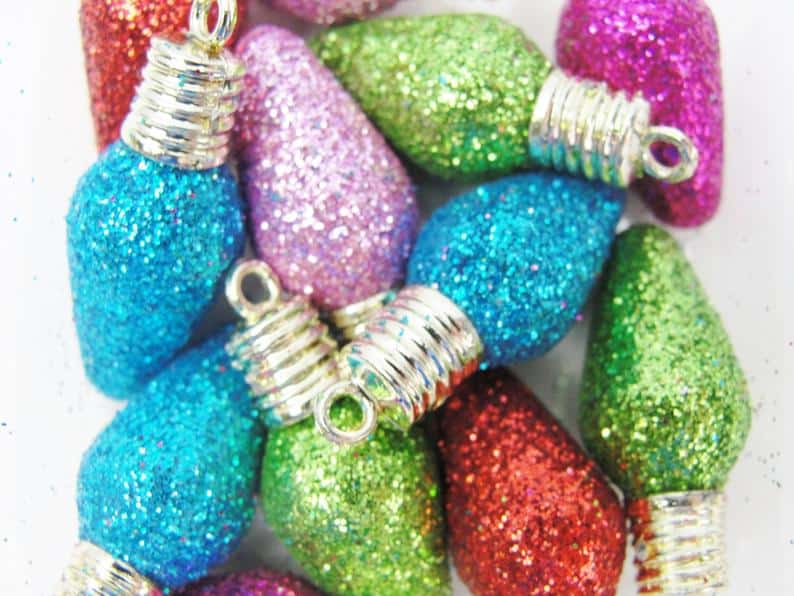 Complete your holiday displays with these Glittered Christmas Light Bulb Ornaments. With a nod to nostalgia, these glitzy baubles can be hung from a classic Christmas tree, affixed to a wreath, or attached to a gift for a little something extra.
Fused glass Christmas snowman decoration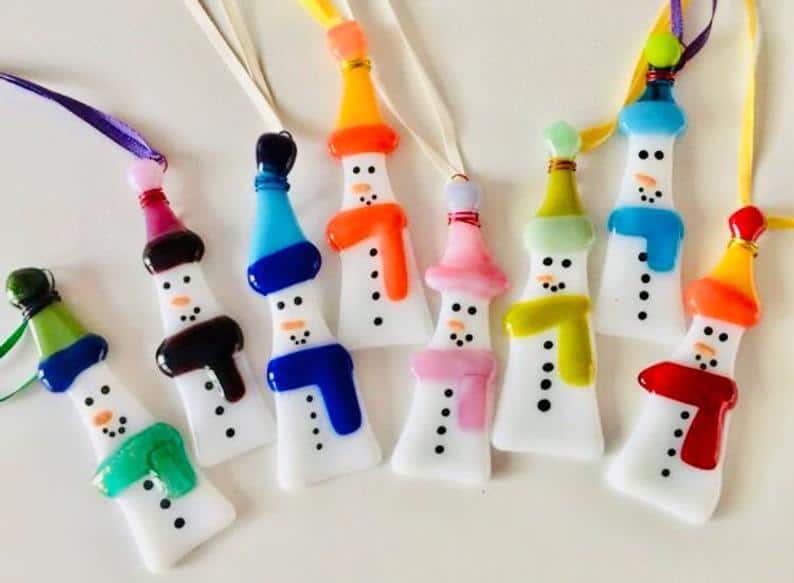 These snowmen will make you smile. Well crafted, unique and so cute. They have visited a kiln many times to create the final product each firing taking around 12 hours. They are made from hand-cut sheet glass and various forms of glass including enamel.
Fused glass Christmas snowman decorations are looking forward to hanging in all their glory on your Christmas tree.
Personalized Rudolph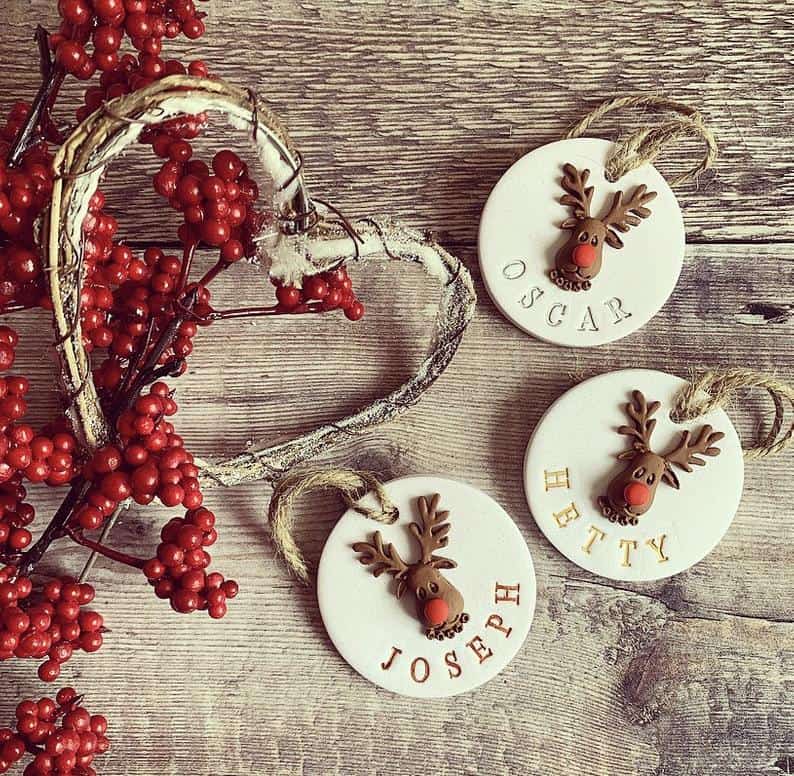 These decorations are beautifully made and all your children would love to have them! Each personalized Rudolph is created from clay and given a red nose to light the way for Santa 🙂
Your family will adore them and wish they could keep Personalised Rudolph Christmas tree decoration out all year round…
Custom Name Snowflake Ornament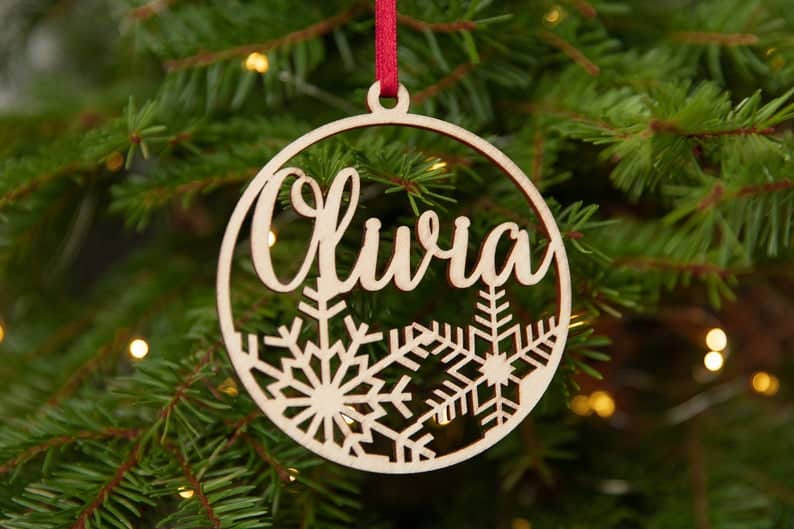 Truly a great gift and Christmas Tree decoration. We bet you would not want to wait to give them as a gift to your loved ones. We would recommend ordering the items way ahead of when you want them since they did take a while to get to US home.
Vintage Christmas decoration
Do you want to make this Christmas special? There is good news for you. This Vintage Christmas Decoration was inspired by Christmas spirit and human kindness during the holidays.
Wood-made, it looks natural and creates a cozy atmosphere. It can be placed near the Christmas tree, decorate your home or even on your Christmas table.
Snowman family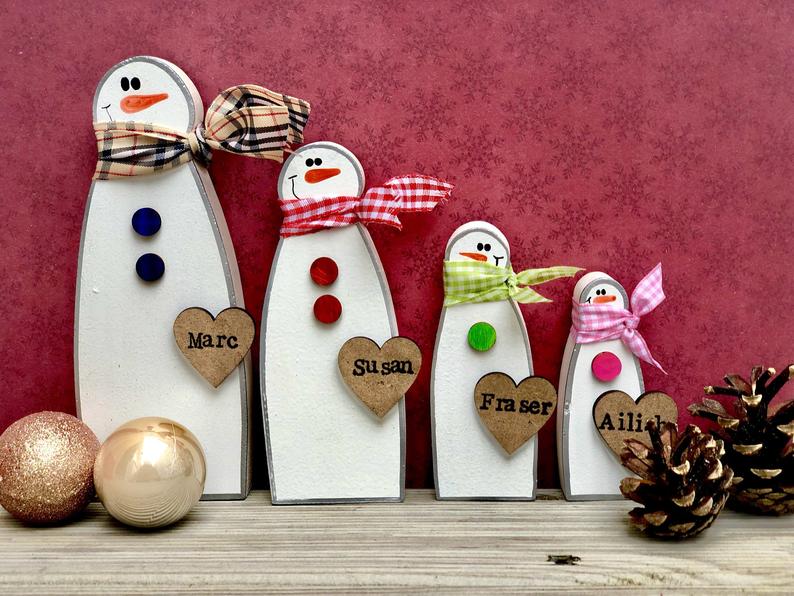 This cute little snowman figures personalized with family members' names will make stunning centerpiece this Xmas season in your home.
The best thing about this is you can add on if you extend your family. We would definitely recommend this to anyone who wants a little snowman family!
Christmas Tree Pillow Cover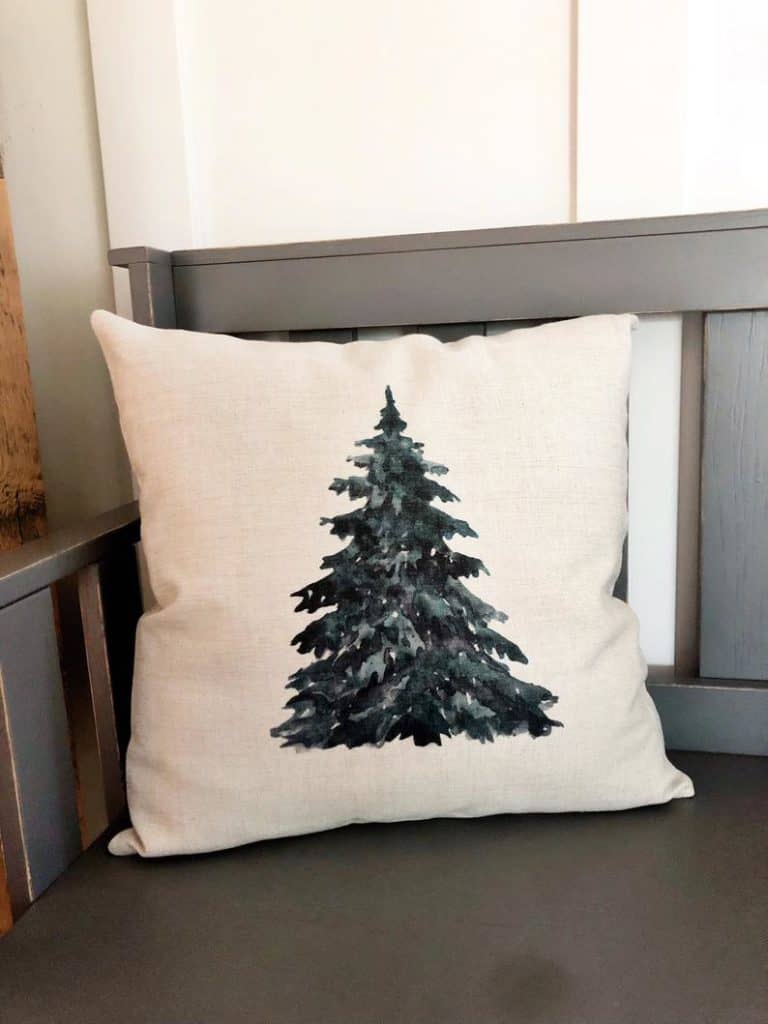 This pillow cover from Our Rustic Home is exactly what you was looking for. The material and workmanship are beautiful, and the images on each pillow are perfect. We guess you can't wait to display it on your couch during the holidays at your winter home.
Personalized Ceramic Christmas Bauble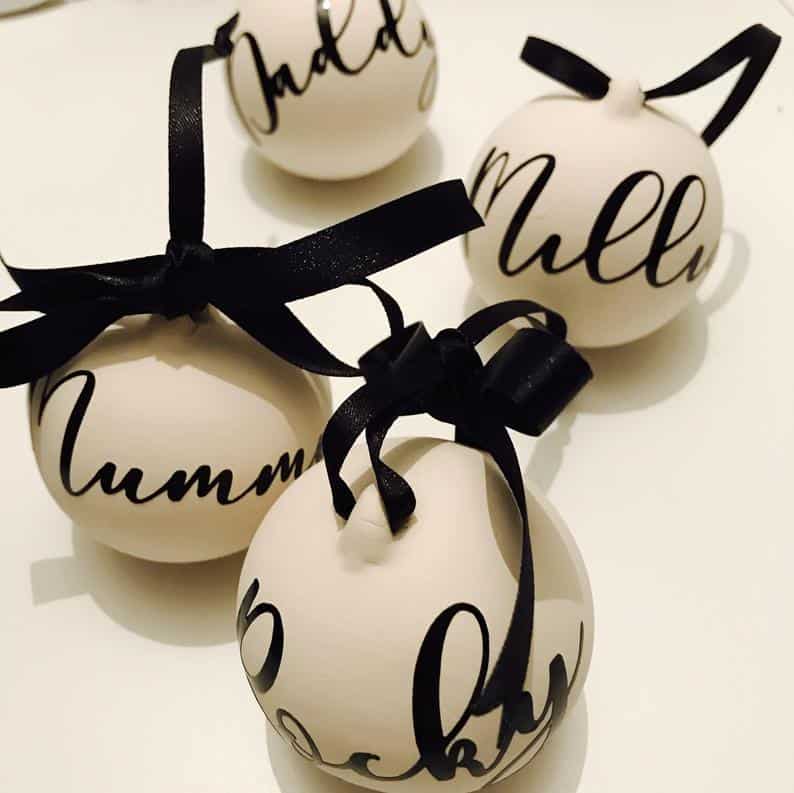 Make your Christmas tree extra special with these personalized ceramic baubles. These are something you will be able to keep forever. They look fabulous!
Personalized Christmas Reindeer Bauble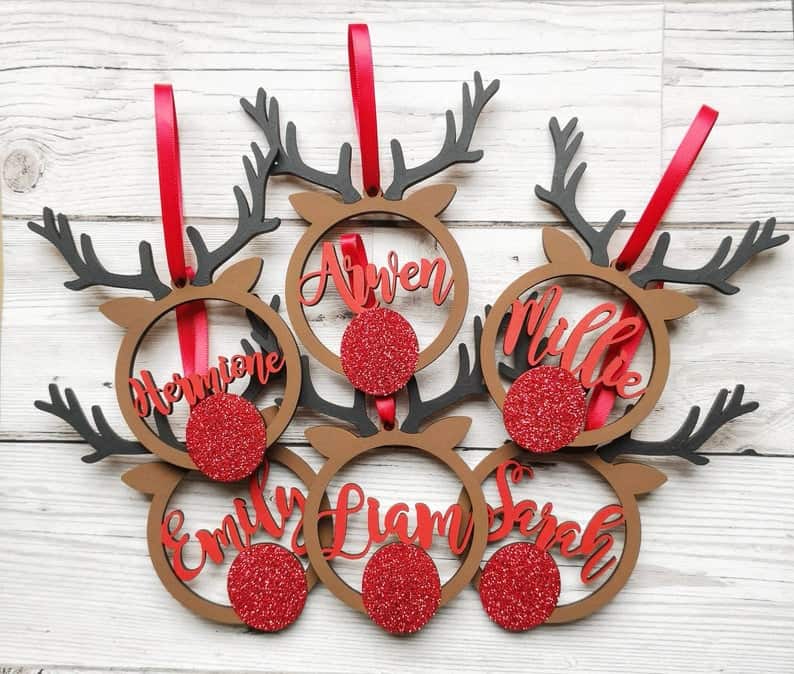 A gorgeous personalized bauble… exactly what you were looking for! Highly recommended if you want to be impressed with the quality, be given a great discount for a large amount, and looking for a unique personalized Christmas decoration.
Personalized Our First Christmas Married Ornament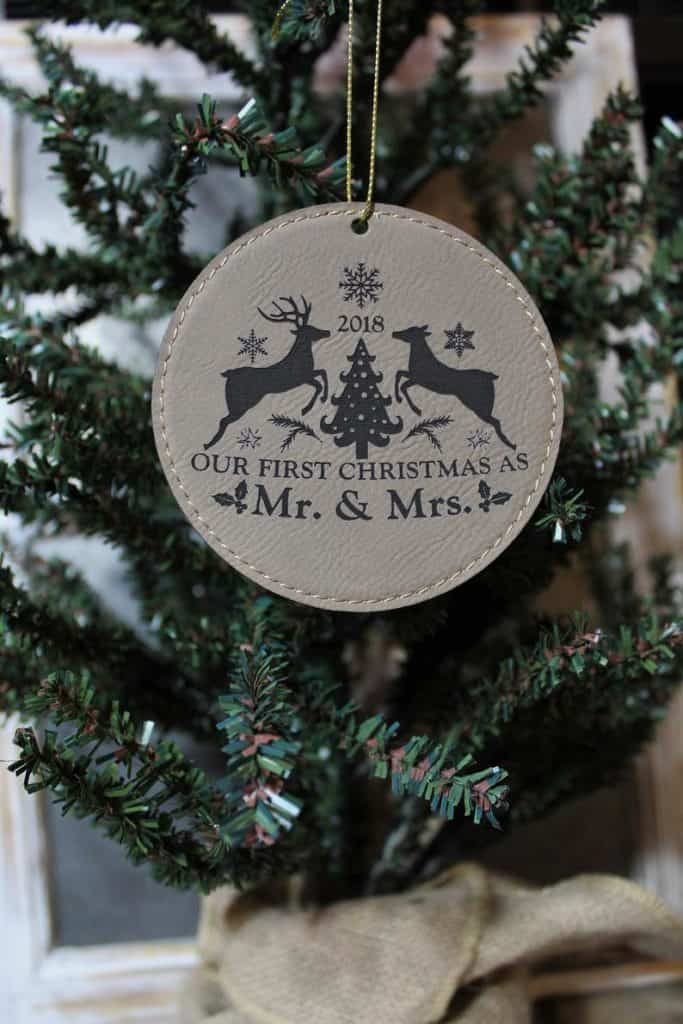 It has the words "Our First Christmas as Mr. and Mrs." engraved. You can add your name. This is made from a high-quality leatherette material.
Stay tuned for our Christmas Decorations Ideas 2024, to be continued…
If you are looking for Christmas presents check this article What Should I Get My Mom For Christmas? 10 Most Practical Ideas.
Fresh new articles can be found here.