Finding the perfect Christmas gift for the special women in your life can be a challenging task. With so many options available, it's essential to consider their interests, hobbies, and personal preferences before making a purchase. Whether it's your mother, sister, wife, or best friend, every woman deserves a unique and thoughtful gift that shows just how much you care during the festive season.
From luxurious accessories to personalized keepsakes, here you will find curated gift guide that caters to her individual style and evokes heartfelt emotions.
If she values sentimental gestures, opt for personalized gifts that speak directly to her heart. Engrave her initials on a beautiful necklace or create a custom photo album filled with memories that will be cherished forever. These thoughtful gifts are a heartfelt way to show her just how much she means to you.
Understanding her preferences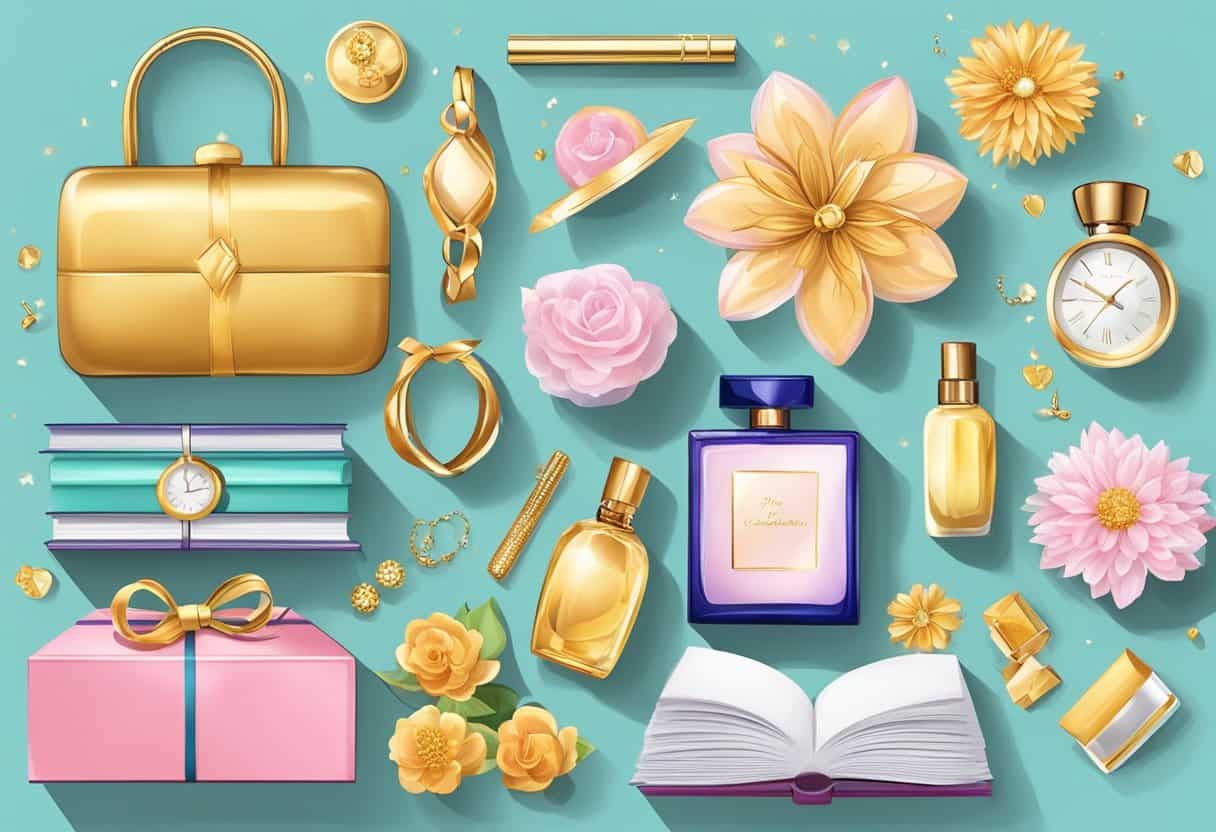 Before diving into the world the perfect Christmas gifts for her, understanding her preferences is key. Pay attention to the little details she mentions or the items she admires when you're out shopping together. Start by considering her hobbies, interests, and personality traits.
Does she have a favorite color? Does she lean towards classic styles or embrace the latest fashion trends? Is she into art, fashion, or food? Does she love spending time outdoors, or is she a homebody?Answering these questions can help narrow down the options and lead to more thoughtful and personalized gifts.
One way to explore gift ideas is by focusing on her passions. For instance, an art lover might appreciate a set of high-quality cold-pressed olive oils with beautiful, artistic packaging. If she enjoys cooking or experimenting with new recipes, consider gifting her a unique kitchen gadget or a cookbook featuring her favorite cuisine.
For women who value relaxation and self-care, luxurious items like satin pajama sets or pampering bath products can make excellent themed gift. On the other hand, those with an active lifestyle might prefer a stylish workout outfit, a practical yet fashionable gym bag, or a smart fitness tracker.
Finally, remember that the most memorable Christmas gifts for her are those that come from the heart. Pay attention to her likes and dislikes, listen to her hints or wishes, and choose a gift that reflects your genuine thoughtfulness and care.
Personalized gifts that show thoughtfulness
Personalized jewelry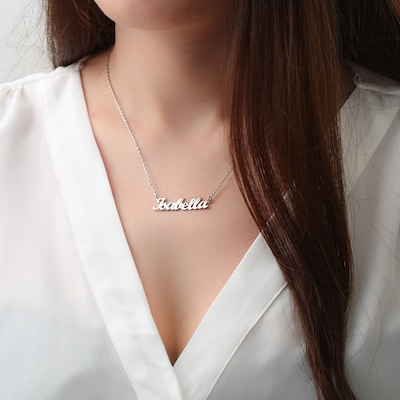 One thoughtful Christmas gift idea for her is personalized jewelry. Engrave her initials on a necklace, bracelet, or ring to create a unique piece that she can wear close to her heart. This thoughtful gift adds an extra layer of meaning to it.
Fabulous ring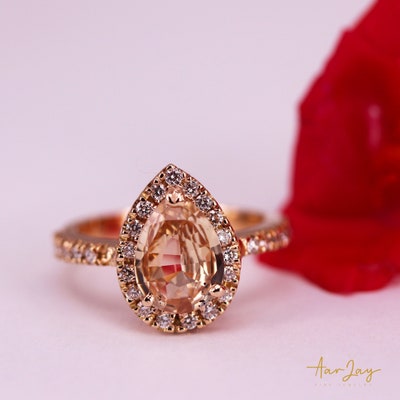 A fabulous ring is a great gift and could be combined like anniversary gift for a woman. It symbolizes love and commitment, offering a timeless touch to any outfit. Whether it's choosing a specific gemstone, setting, or design, it reflects the wearer's taste and personality.
Custom Star Map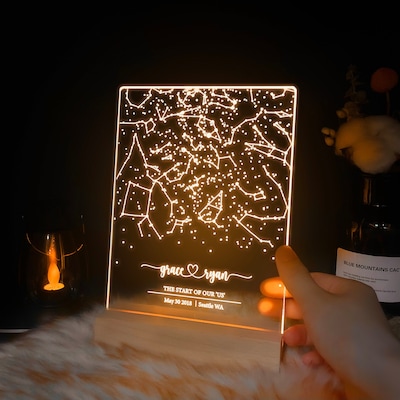 Best Christmas gift for her could be custom star map. It captures a unique moment in time, immortalizing the celestial arrangement of stars on a specific date and location. This personal touch makes it an intimate present, reminding the gift recipient of a significant event or milestone in their life. It resonates with the Xmas spirit of reflection and gratitude and could be one of anniversary gifts.
Custom Photo Album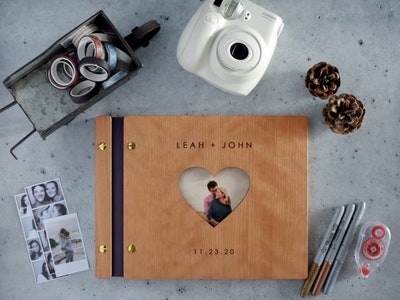 A custom photo album is also a fantastic gift idea. Gather your favorite memories together and create a beautifully designed album that showcases your time spent making precious memories. Include photos, ticket stubs, and handwritten notes to make it even more special. This gift will not only bring a smile to a gift recipient but also serve as a constant reminder of the love and happiness shared between the two of you.
Scented Candle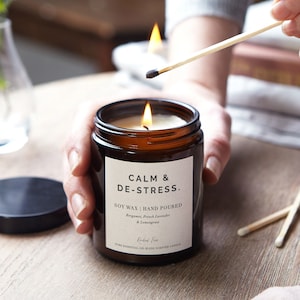 Another option is a custom-made scented candle, that smells so amazing, just like the smell you have at a high end spa day. Relaxing aroma and personalised message on it, making it a perfect present for a wife or girlfriend on Christmas.
Stylish and trendy gifts for the fashion-forward woman
Zipper closure
Tote:13.5" bottom 15.5" top L X 10.75"H X 5.25"D Handle drop: 10.5"(Inches)
A removable crossbody (9.8 in x 6 in)with zipper, which can also be worn as a shoulder bag
A removable crossbody with flap and snap button closure which can also be worn as a shoulder bag (8.2 in x 5.1 in )
For the fashion-forward woman, nothing says "I understand your style" like a stylish and trendy gift. Consider surprising her with a statement piece from a renowned designer. Whether it's a chic handbag, favourite color's scarf, a pair of elegant shoes, or a stunning dress, these items are sure to make her feel like a fashion icon. Look for pieces that align with her personal style and that she can easily incorporate into her wardrobe.
3.75 inch heel
100% silk satin, leather lining, leather sole, and a crystal frame embellishment
Our designer shoes are the perfect statement piece for all occasions – they can be your wedding shoes, dress shoes for work, the finishing touch for a black-tie affair outfit, and more. This elegant 3.75″ womens stiletto pump features a pointed, closed toe that is finished with a crystal embellished "frame" and a classic high-heel silhouette.
Badgley Mischka shoes are made with quality in mind. They are crafted with 100% silk satin, leather lining, a leather sole, and a beautiful crystal frame. Anyone looking for platform heels, sexy shoes, office shoes, party shoes, bride, or bridesmaid shoes would love to build memories in the Cher close toed heels women.
Available as regular womens heels and wide fit heels and on the try before you buy program. These white heels for women are elegant, unique and sure to stand out at any event.
If she loves accessories, consider gifting her the latest trend-setting piece. From chunky chain necklaces to oversized sunglasses, these accessories add a touch of glamor to any outfit. Research current fashion trends and choose an item that matches her style and personality. By staying on top of the latest fashion trends, you'll impress her with your knowledge and will make a thoughtful gift.

Our Score
Delicate and Dainty: If you love to layer or gravitate towards simpler styles, this piece is perfect for you. You won't get tired of the Elisa Pendant Necklace, because it was made with everyday wear in mind.
Versatile: A style made for whatever's on your schedule that day. Pair it with your favorite cocktail dress or a casual pair of jeans – either way, this necklace is sure to shine.
Details: This necklace measures 0.63 L x 0.38″ W stationary pendant with 15″ chain with 2″ extender.
Gift Box & Jewelry Bag: Your Kendra Scott Jewelry will arrive pre-packaged in a genuine branded gift box and jewelry bag. This necklace will make a perfect gift for Valentine's Day, Christmas, your wedding anniversary, Mother's Day and birthdays.
How to Care for Your Kendra Scott Jewelry: To protect the plating, remove your jewelry prior to hand washing, swimming, exercising, cleaning, and before applying any kind personal body products. Maintain your jewelry's high shine by avoiding contact with soap, perfume, lotion, makeup, hair & cleaning products.
Sentimental gifts that evoke emotions and memories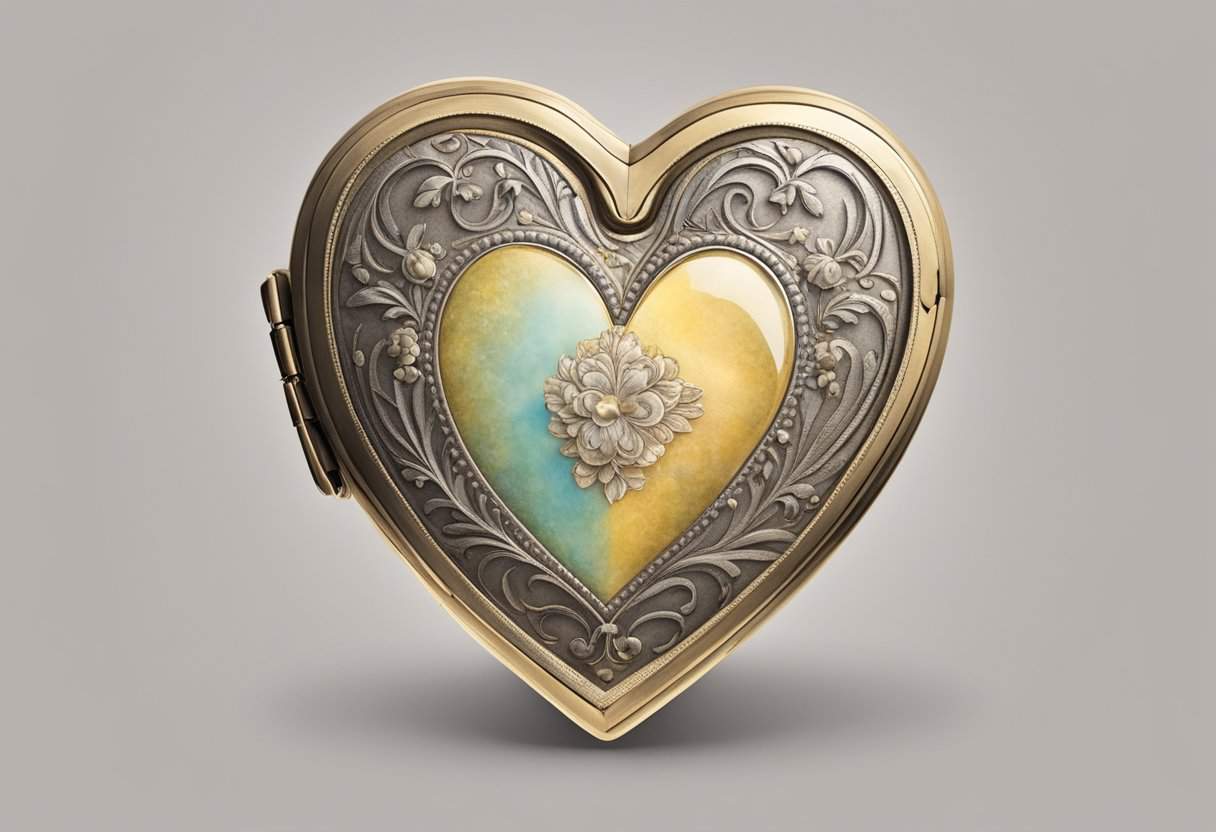 A thoughtful way to make her holiday season special is by presenting sentimental gifts that evoke emotions and treasured memories. These gifts can have a lasting impact and often become cherished keepsakes.
One popular option is a customized photo frame that allows you to control its content through your phone. Choose meaningful photos that represent shared experiences, special moments, or milestones in her life. Personalized photo albums or scrapbooks are other creative ways of showcasing those precious memories.
For the book lovers in your life, consider gifting a first edition or signed copy of her favorite novel, alongside a personalized leather bookmark. If she has a passion for cooking or entertaining, a family recipe book filled with handpicked recipes can prove to be both sentimental and practical.
Lastly, don't underestimate the power of experiences. Gift certificates for unique activities, such as a weekend getaway, massages, cooking classes, or painting sessions, can create new memories while reflecting on unforgettable moments from the past.
Unique and quirky gift ideas for the woman who loves the unexpected
Finding the perfect gift for a woman who loves surprises can be a challenge, but don't worry, we have you covered. From innovative gadgets to personalized creations, here are some unique and quirky gift ideas that will definitely exceed her expectations.
Terrarium Jewelry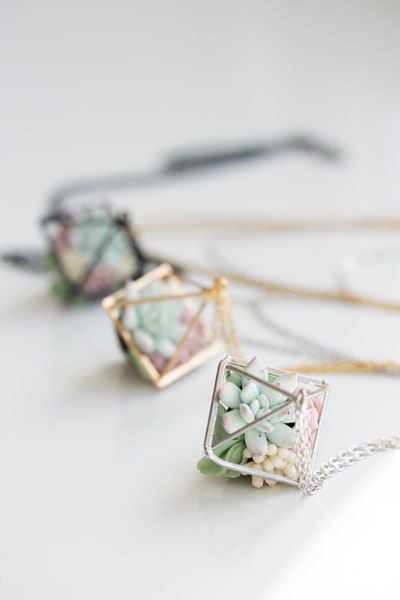 Necklaces or earrings that contain tiny living plants or mosses, offering a touch of nature in a wearable form.
Personalized Fortune Cookies
Custom-made fortune cookies with messages tailored specifically for her.
3D-Printed Personal Miniature
A miniature figurine of her, based on photos and 3D-printed to capture her likeness.
Mermaid Tail Blanket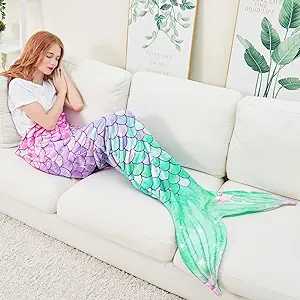 A cozy blanket designed to look like a mermaid tail, perfect for lounging and reading.
Floating Plant Pot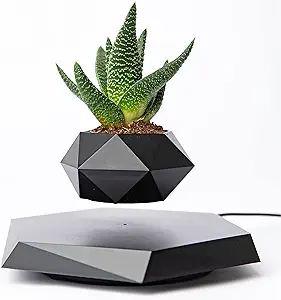 Using magnetic levitation, these pots make small plants float and rotate in mid-air.
Galaxy Bath Bomb
A bath bomb that, when dissolved, turns bathwater into a glittering representation of the cosmos.
These out-of-the-box gift ideas will definitely surprise and delight the woman who loves the unexpected. She's sure to appreciate the effort and thought that went into selecting such a unique present.
Luxurious gifts for the woman who appreciates the finer things in life
Finding the perfect gift for someone who enjoys luxurious items can be a challenging task. To help you narrow down your options, here are some exquisite luxury gifts that are sure to impress any woman who appreciates finer things in life.
Designer handbag: A high-quality, timeless handbag from a renowned designer is always a winning choice. For instance, the JW Pei Gabbi Ruched Hobo has a unique croissant-inspired design and has been spotted on celebrities like EmRata and Gigi Hadid.
Deluxe scented candle: Elevate her relaxation experience with a premium candle from a respected brand like Jo Malone. Their Lime, Basil & Mandarin Deluxe Candle adds a touch of elegance to any room and is a favorite among luxury lovers.
Dyson Supersonic Hair Dryer: For the woman who takes her haircare seriously, consider the innovative Dyson Supersonic Hair Dryer. Its intelligent heat control ensures a healthy, perfect blow-dry every time.
Fine jewelry: Diamonds are a girl's best friend, but you don't have to settle for the typical options. Look for unique designs, such as the Dorsey Theodora Ring by Meg Strachan, available at ShopDorsey.com.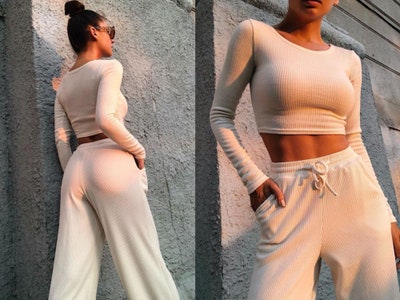 Elegant loungewear: Give her the gift of style and comfort with a chic loungewear set. High-quality materials, flattering fits, and versatile designs make these outfits perfect for relaxing at home or going out for a casual lunch.
These luxurious gift ideas are sure to make any woman who cherishes the finer things in life feel truly special. The key is to focus on quality, uniqueness, and thoughtful design when selecting the perfect gift.
Practical Gifts that Combine Functionality and Style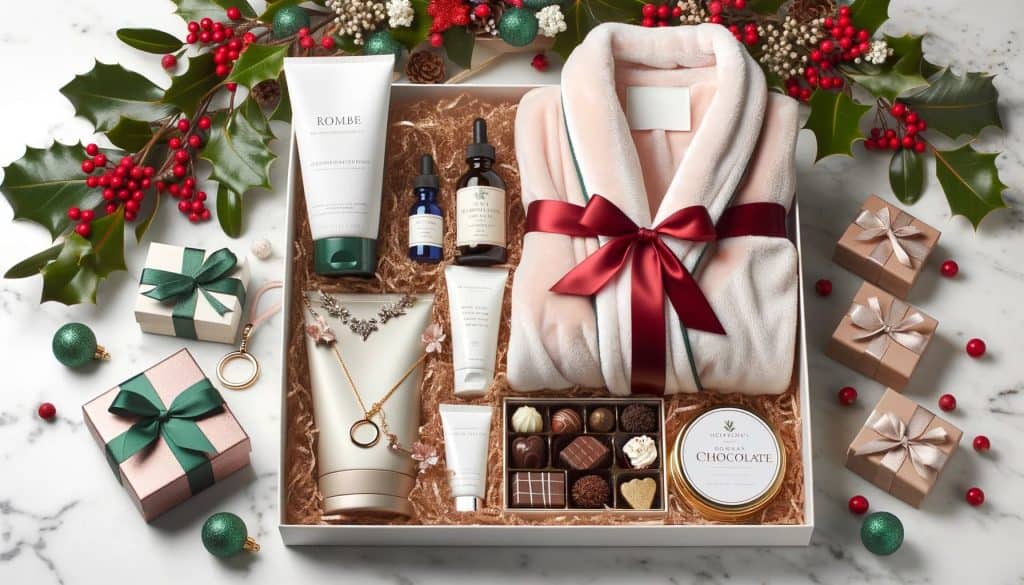 Finding the perfect Christmas gift for her can be a challenge, but opting for practical gifts that are both functional and stylish is a winning strategy. Here are some excellent ideas that strike the perfect balance.
Apple AirTag: A smart tracker like the Apple AirTag makes for an incredibly useful gift. This small gadget helps her keep track of her belongings, ensuring she never misplaces her essentials. The sleek design and convenient functionality make it a practical yet stylish gift.
Cozy Socks: It's hard to go wrong with a pair of cozy socks during the holiday season. Look for high-quality materials like cashmere or merino wool that ensure warmth and comfort. Choose from a variety of colors and patterns to match her style preferences.
Phone Chargers: Another practical yet stylish gift idea is a designer phone charger. These essential gadgets can be found in beautiful designs and colors, making them a stylish and functional accessory for her daily life.
When it comes to creating a warm and welcoming home, there are few gifts that can match the joys of a weighted blanket. Known for their ability to provide comfort and improve sleep quality, a weighted blanket is a thoughtful and practical present that will be cherished by any recipient. Opt for one that offers the right weight and a luxurious texture to enhance relaxation.
Personalized Coffee Mug: A customized coffee mug is a practical gift that adds a personal touch. Consider choosing a design that reflects her personality or interests, and include her name or initials for that extra level of customization.
Incorporating both functionality and style in your Christmas gift choices will ensure that your thoughtful presents are both used and appreciated. These ideas will help you strike the perfect balance and delight her this holiday season.
Tech Gadgets and Accessories for the Tech-Savvy Woman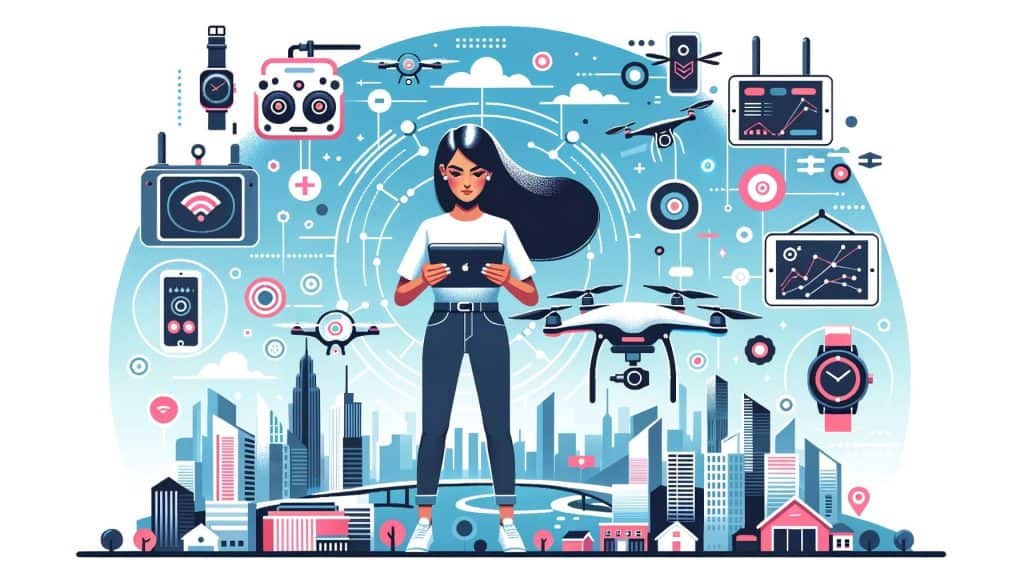 For the tech-savvy woman in your life, Christmas is the perfect time to surprise her with the latest gadgets and accessories. In this section, we will explore some excellent gift ideas, catering to a wide range of interests.
Smartwatches and Fitness Trackers: A well-chosen smartwatch is always a hit, offering functionality and style. The Apple Watch and Samsung Galaxy Watch are great choices, featuring health tracking, notifications, and GPS. Alternatively, a dedicated fitness tracker like the Fitbit Charge 5 promotes a healthy lifestyle with heart rate monitoring, sleep tracking, and workout guidance.
Wireless Earbuds: Music lovers will appreciate the convenience and sound quality of top-tier wireless earbuds. Consider options like the Apple AirPods Pro or the Sony WF-1000XM4 for noise cancellation, extended battery life, and comfort.
Home Office Accessories: Enhance her work-from-home experience with useful gadgets like ergonomic wireless keyboards, sleek laptop stands, or high-quality webcams for video conferences. For extra thoughtfulness, add a blue-light blocking screen protector to reduce eye strain during long workdays.
Beauty and Wellness Devices: For the woman who loves taking care of her well-being and appearance, tech-enhanced beauty devices make thoughtful gifts. Options like LED face masks, infrared sauna blankets, and electric facial cleansing brushes provide a spa-like experience in the comforts of home.
Smart Home Gadgets: Help make her home more efficient and connected with smart home devices like a Google Nest Hub or Amazon Echo Show, which can control lights, thermostats, and more through voice command. Smart plugs and light bulbs are also excellent gifts to enhance her smart home setup.
With these gift ideas, you will surely impress the tech-savvy woman in your life and make her Christmas unforgettable.
Budget-Friendly Gift Ideas that Don't Compromise on Quality
Finding the perfect Christmas gift for her can be a daunting task, especially when you're on a budget. However, there are plenty of affordable options that are sure to impress. Here are some budget-friendly gift ideas:
Hidden Pocket Scarf – This fashionable scarf comes with a hidden pocket, perfect for holding her phone, passport, wallet, and keys. The loose double wrap allows the scarf to sit naturally over her shoulders, making it comfortable and stylish.
Microwave Popcorn Popper – A quick and simple popcorn maker will be a hit for movie nights. It's a fun and practical gift that she can enjoy with the whole family.
3D Moon Lamp – This realistic moon lamp gives off a soothing ambient glow to brighten up her room. She can use it as a subtle night light or a unique room accessory.
Personalized Notebook: A custom notebook can be an inexpensive, yet thoughtful gift for her. Choose from various cover designs, add her name, and even include blank, ruled, or dotted pages to cater the notebook to her specific needs.
By considering both personal interests and affordability, you can find a gift that meets your budget without sacrificing quality. These budget-friendly options are sure to delight her this Christmas season.
Subscription Boxes and Experiences for Ongoing Joy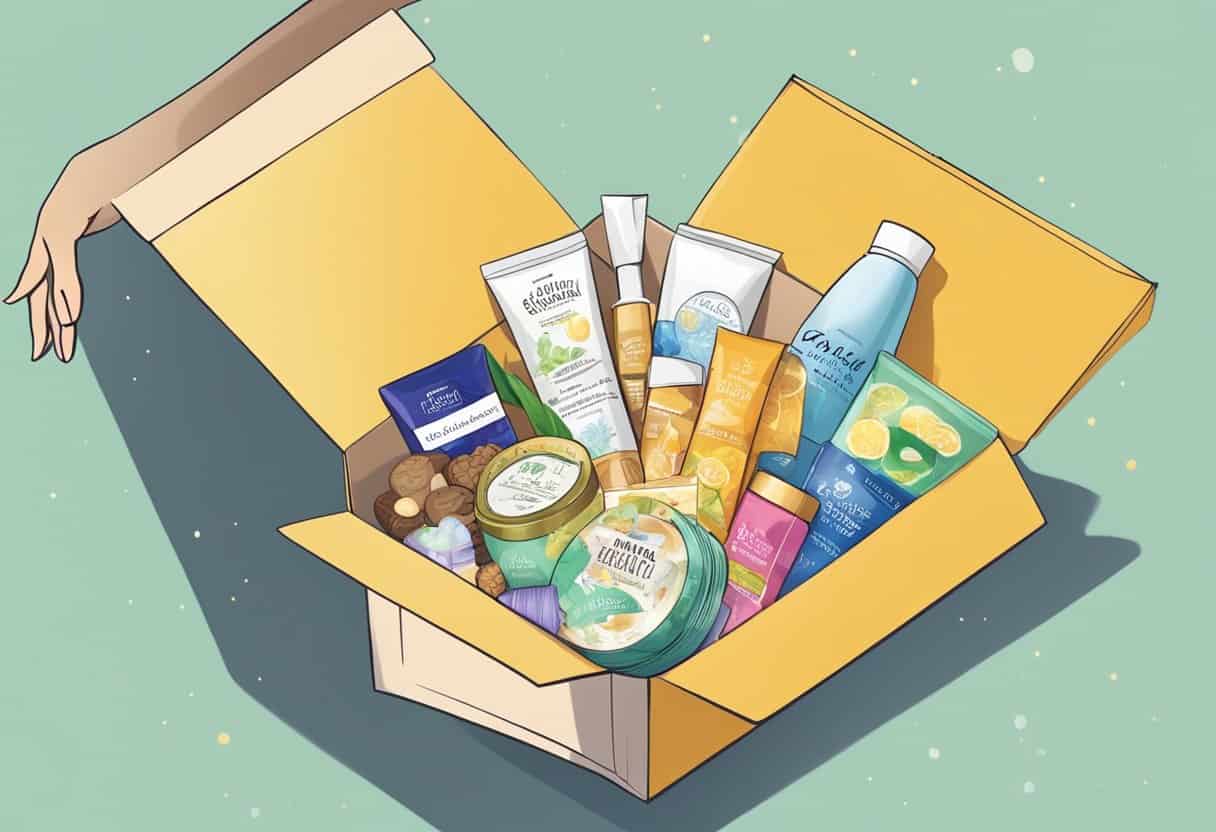 Finding the perfect Christmas gift for the special woman in your life is much simpler with a curated selection of subscription boxes and experiences designed to bring ongoing joy. These thoughtful gifts keep giving throughout the year, making them an ideal choice for a memorable present.
One popular option is beauty subscription boxes like Ipsy and Dermstore. These boxes deliver a collection of personalized beauty products, ensuring she'll have something new and exciting to try every month.
For the foodies, consider subscription boxes that offer gourmet snacks and international treats. Services like Bokksu deliver authentic Japanese snacks, while others focus on artisanal chocolates or gourmet cheeses. It's a delightful way to explore new flavors and expand culinary horizons.
Active styles or health enthusiasts will appreciate fitness-focused subscriptions. Yoga and workout gear, sports nutrition, and supplements are some of the items found in these boxes. Opt for something like the Breo Box, which offers an assortment of high-quality tech gadgets, fitness products, and lifestyle accessories.
If the woman you're shopping for enjoys trying new hobbies or learning about different topics, consider a subscription box that focuses on crafts, DIY projects, or books. These boxes offer a variety of materials and instructions for immersive learning experiences.
Finally, for eco-conscious gift-givers, there are plenty of sustainable and environmentally friendly subscription boxes available. Earth-friendly beauty products, reusable items, and organic snacks are just a few examples of the offerings in these boxes.
In summary, subscription boxes and experiences are a fantastic choice for Christmas gifts, providing long-lasting enjoyment throughout the year. Whether she's a beauty lover, food enthusiast, active woman, or hobbyist, there's a subscription box that will make her feel special and appreciated.
Gift-Wrapping and Presentation Ideas to Make Her Feel Extra Special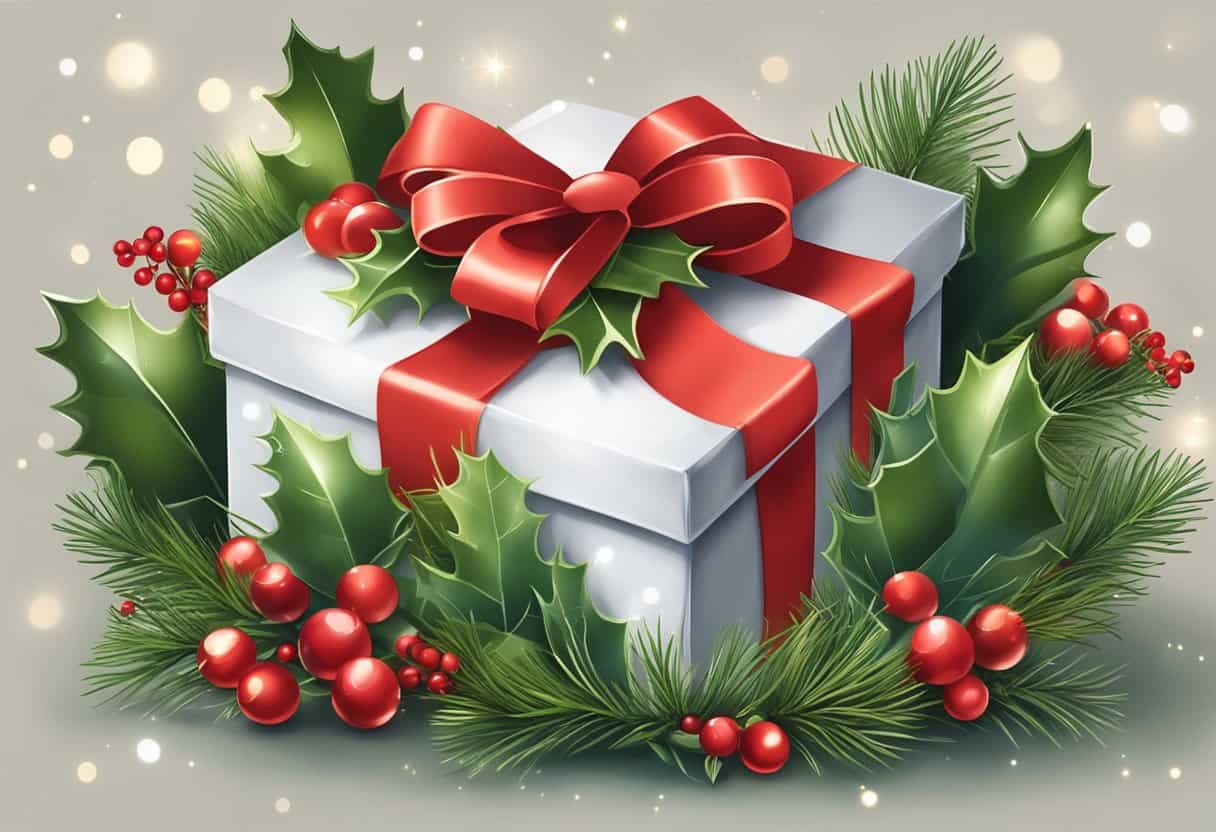 Enhancing the appeal of your Christmas gifts for her will add a personal touch. With creative gift-wrapping and presentation ideas, her eyes will surely light up as she receives her special present. Here are a few suggestions to make your gift standout:
Paper Poinsettias: Crafting paper poinsettias adds a festive touch to your gift wrapping. This gorgeous winter flower, made from paper, can be customized in any color you prefer. Follow this tutorial to create beautiful paper poinsettias.
Crepe Paper Flowers: Handmade crepe paper flowers can enhance any gift wrapping. These simple yet elegant embellishments elevate the presentation. Check out this post to learn how to create them.
Snowflake Cutouts: Using snowflake cutouts made from sturdy white cardstock adds a touch of winter wonderland. Use these cutouts as ornaments to embellish your gifts. Learn more about this idea here.
Bay Leaves: Incorporate bay leaves to provide a fragrant and herbaceous addition to your gift wrapping. Perfect for anyone who loves cooking or gardening, bay leaves convey meaningful messages and leave a delightful scent. Find out more about bay leaf gift wrapping in this article.
Rustic, Woodland & Natural Elements: For a cozy and nature-inspired gift presentation, use rustic elements like twine, pinecones, and evergreen sprigs. Combine these with kraft paper and snow spray to achieve a charming woodland aesthetic. Discover more rustic gift wrap ideas here.
By incorporating these creative ideas into your gift-wrapping and presentation, you'll surely make her feel extra special this holiday season. Explore Christmas shopping further with our Christmas gift ideas for Him and Christmas gift ideas for Mom guides.